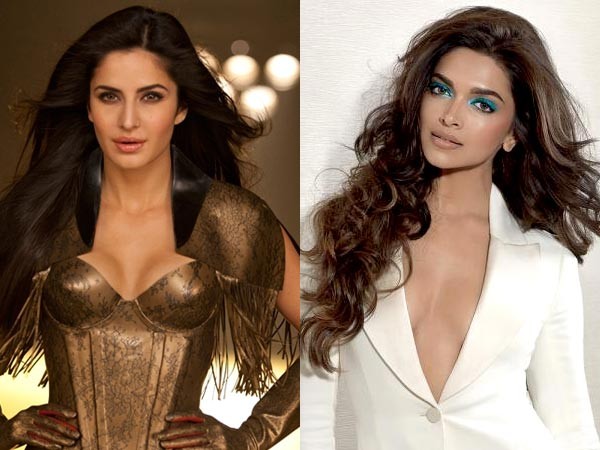 Katrina Kaif and Deepika Padukone are not the closest of friends in B-Town for obvious reasons, and it looks like the former is quite happy about Deepika shifting her focus to Hollywood. Katrina recently made a remark about her "competitors" moving to Hollywood, and while she didn't take names, it appears the "Fitoor" actress was talking about Deepika.
After Priyanka Chopra made her way to the West with American TV series "Quantico", Deepika is the latest from the industry to enter Hollywood with the upcoming movie "XXX-The Return of Xander Cage".
"I have realized that as everyone is going to Hollywood, my competition is becoming really less. So, now is the time for me to sit and by default get the roles which will become more available. I think now is the time to capitalise on the good characters," the Press Trust of India quoted Katrina as saying during a promotional event.
Apart from being two of the most sought after actresses in Bollywood, Katrina and Deepika also have another common factor in the form of Ranbir Kapoor. While Deepika's split with Ranbir is an old story now, reports suggest that Katrina and the actor have also parted ways.
Meanwhile, Katrina is currently busy with the promotions of her upcoming movie "Fitoor" and Deepika has been prepping for her Hollywood debut in Vin Diesel starrer "XXX" series.