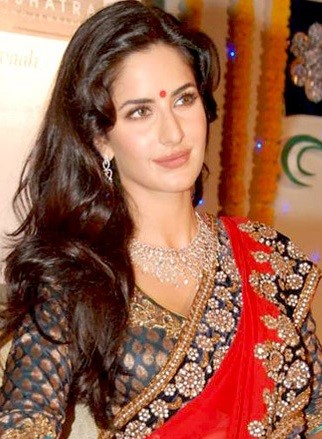 Most of the A-list actors, including Shah Rukh Khan are known to get a share in profit made by their films, and recently, actresses too have joined the bandwagon.
Deepika Padukone with back-to-back hits, had recently made a deal with the makers of her film "Finding Fanny" that made her eligible to get a portion of the film's profit.
A few months back, rumours were rife that Katrina Kaif has been offered a similar deal for her upcoming film "Fitoor" starring Aditya Roy Kapur.
Apparently, the producer of the film Siddharth Roy Kapur has also gifted her a diamond necklace to be a part of the film.
However, the "Bang Bang" actress dismissed the rumours. "This is not true at all. I haven't been offered anything like this." Kaif told Hindustan Times.
A source close to the actress also denied the reports, saying that Kaif has agreed to the project as she liked the script and has earlier worked with the production house.
"This isn't true. There was also buzz that Siddharth Roy Kapur, who is producing the film, had offered her a diamond necklace to be part of the film. This is not true either. She is doing the film only because she likes the script, and also because she has worked with the studio in the past." a source close to Kaif told the daily.
Earlier this year, Hrithik Roshan too made the headlines when he chose not to share the profit from "Mohenjo Daro", the shooting of which will start soon, rather take home a hefty amount. The actor charged a whopping amount of ₹50 crore for Ashutosh Gowariker period movie.