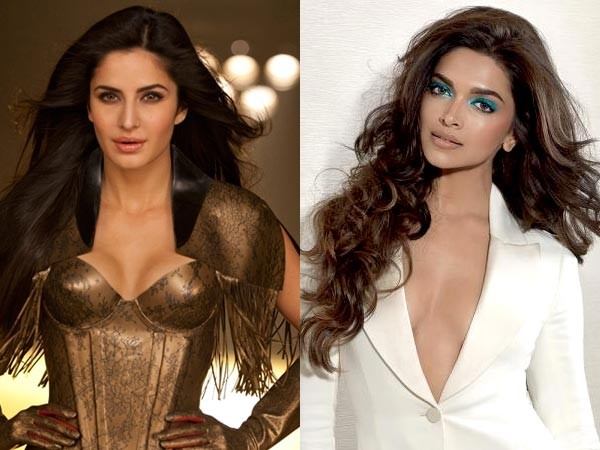 Director Shankar often cast Bollywood actresses in his films. Now, the film-maker is likely to do the same as he has reportedly approached big names like Katrina Kaif and Deepika Padukone for his next film, "Endhiran 2", starring Rajinikanth and Vikram.
Shankar's preference for Bollywood actresses is well-known. Some of the top names who had worked with him include Aishwarya Rai Bachchan ("Jeans" & "Endhiran"), Manisha Koirala ("Indian" & "Mudhalvan") and Nagma ("Kadhalan").
Now, the ace film-maker has offered "Endhiran 2" to Katrina Kaif and Deepika Padukone. Rumours are rife that he wants to make the film for pan-Indian audience and choosing a popular Bollywood diva would be the first step.
While the offers have knocked the doors of both the actresses, it is not clear whether they have shown any interest in "Endhiran 2".
It is not the first time where Katrina Kaif has been approached to act in a Tamil film. She had got many offers earlier, but she could not take up due to other commitments. Whereas in case of Deepika Padukone, the actress made her debut in Kollywood in Rajinikanth's "Kochadaiiyaan" in 2014.
Even after walking an extra mile to work with Rajinikanth, she did not get the much-needed success for her in "Kochadaiiyaan". The disappointing fact was that she had become the butt of jokes as people on Twitter had made fun of her character. It has to be seen whether she will leave the bitter memories behind and accept the offer on the merits of the "Endhiran 2" script.
Coming back to "Endhiran 2", the Tamil film is a sequel to 2010 blockbuster "Endhiran". The first instalment featured Aishwarya Rai Bachchan in the female lead role. The second instalment will reportedly take off in 2016 and currently it is in the pre-production stages.