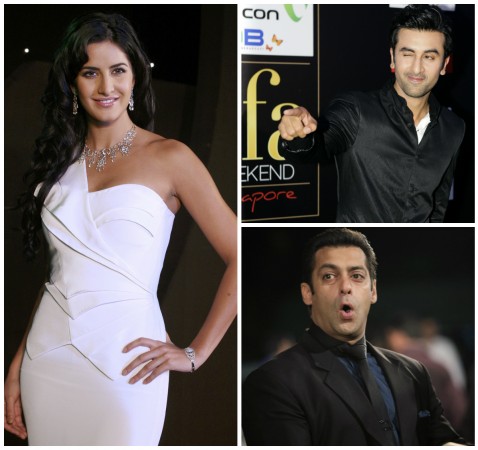 'Bang Bang' star Katrina Kaif, in a recent review, said while alleged boyfriend Ranbir Kapoor has been loyal to her, ex-flame Salman Khan was very supportive during her struggle period.
Kaif, who is a self-made woman and found her feet in the fiercely competitive world of cinema, said after featuring in several ad films she got her first break in "Maine Pyaar Kyun Kiya" opposite Khan. Talking about her struggle period, the actress said she was going very impatient.
"At that time, for almost all the films that I was a part of, a lot of the actors had a say in it and of course, Salman was very supportive of me," she told The Times of India.
Citing financial security as one of the reasons why she actively pursued acting, the actress said she is a bankable friend. "I am loyal to my emotions and I don't think they are fickle."
Despite delivering super-hits and proving her mettle in the business, Kaif's 'special' friendship with the Kapoor scion has made more news.
However, calling the wonder boy of Bollywood a talented actor with immense potential, Kaif revealed that he is very "emotional" and "loyal".
"Ranbir is like me, in the way that he is very loyal and emotional to the people he really cares about in his inner circle, which is very small. He can come out very detached to people outside of that. "
She also added that there's more to him than what meets the eye, "I think he has the capacity to help people even more than he does and as time goes by, he will find even more strength and satisfaction in giving strength to other people. He can be detached, but I can't be. He is incredibly funny and charming. I guess to connect with a person at such a deep level, our souls must be connected. "
Kaif will be next seen in Siddharth Anand's "Bang Bang" opposite Hrithik Roshan. The actress has other films lined up including "Phantom" with Saif Ali Khan and Ranbir Kapoor's "Jagga Jasoos".