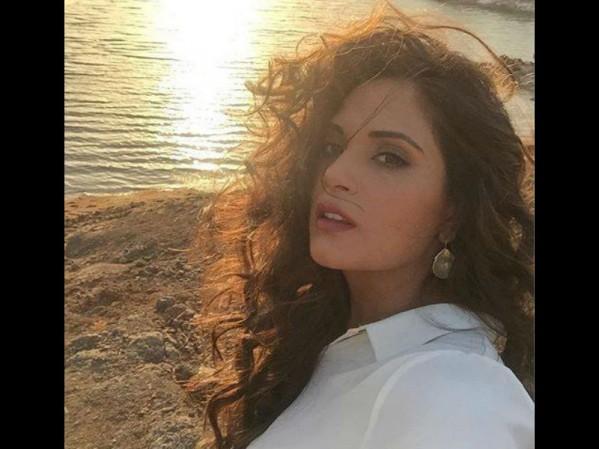 Fukrey actress Richa Chadha seems to be someone who does not take lightly the distasteful trolls against her on social media. A bold person with a really great sense of humor, Chadha often expresses her opinion about whatever is happening in the society.
Recently, she tweeted about the brutal gangrape of an 8-year-old girl in Jammu and Kashmir that shook the country. Many Bollywood celebs have been voicing their opinion about it on social media platforms. Chadha shared her views about the case on Twitter.
In a strongly worded tweet, she said that the BJP MLAs were making a mockery of the Modi government's #BetiBachao (save girl child) slogan by taking sides with the accused in the Kathua rape case.
जो खुद चड्ढी उतारने के लिए हर फिल्म में दिखती है वो चरित्र का ज्ञान बाँट रही है

— Rampat Haramai (@HaramaiRampat) April 10, 2018
LET THE WORLD KNOW WE DEFEND OUR RAPISTS,we commit atrocities in places of worship and desecrate the Flag. Thank God international press isn't for sale.Hopefully bad PR may get the administration to act?Also,a woman as a CM is such a poor joke @mehbooba.Aisi bhi kya alliance ? https://t.co/mGEOfZjxzy

— TheRichaChadha (@RichaChadha) April 12, 2018
The post caught the attention of the trolls who started accusing her of making the matter political.
Ur point And the fact is absolutely correct.

Even I do condemn these acts..
But this Allaince word Shows something ulterior...

ARE U ALSO POLITICISING MATTERS IN THE NAME OF CRIMES
Well do clear my thoughts..?

— PeN (@PeN_CIL_WritEs) April 12, 2018
Let's use this handle to display what a paid trolls looks like -
No real name

No real photo for a dp

Do what they accuse you of- (in this case politicising the matter/bias)

New handle, scanty followers.
At least this person admits that s/he is unemployed. #EpicFail https://t.co/xy8WBLhjQf

— TheRichaChadha (@RichaChadha) April 12, 2018
Tu khud hi paison ke liye naachati gaati hai. Doosaron ko kya morality sikha rahi hai. Chali ja Pakistan. We don't need anti nationals like you here anyway.

— Harshwardhan (@W_harsh_) April 12, 2018
How do u know its a paid troll richa ji??? One doubt is also there to ask u.... How many times have u done paid trolls???

— Michael Joseph (@Michael23131231) April 12, 2018
Zero times cuz I'm Rich'a and not for sale.?Also poor grammar/spelling is a giveaway.But u,ALREADY know that-Michael123456,with 2 followers,no DP? I heard it's as low as ₹10 per tweet? Send me your account deets,I'll reimburse u for the time u spend growing a spine #paidtroll

— TheRichaChadha (@RichaChadha) April 12, 2018
Hahaha...u compltly naild it Richa..well said..
Problm wd sch paid trollrs z dt dey can abuse evn deir parents if dey get paid 4 it.

— kumar (@beinggovinda) April 13, 2018
This is not the first time this has happened. Chadha had been trolled many a time and each time, she shut the trolls up with sharp replies.
The actress tweeted: "#YoTrollSoSanskari he be lecturing me on Chaddis and be posting legit porn. This one REALLY cracked me up (Sic). "
The person who made a really cheap remark against her got the reply he deserved.