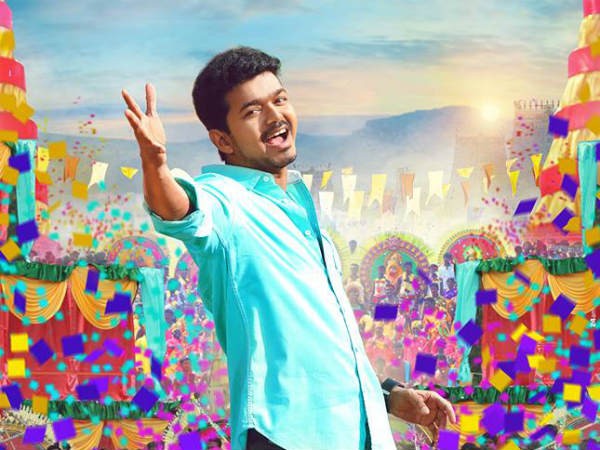 It is a while since troubles have been following Vijay's films. From "Kaavalan" to "Thalaivaa", his films have faced objections and were often delayed due to trivial reasons. Now, "Kaththi" has been dragged into a controversy by Tamil outfits, which allege that the funds for the project have come from Sri Lankan President Mahindra Rajapaksa. However, it is not their objections, but the nature of their protests, which have made people wonder - is Ilayathalapathy being unfairly targeted by fringe groups? While we do not want to be judgemental, we do like to throw lights on some of the recent issues faced by his films.
Trouble 1: The Vijay fans were expecting a Pongal treat as his "Kaavalan" was set to release and there arrives a shocking news that the film was unlikely to release as per the schedule. While the real reason behind the delay has been elusive, the formal reason given by the production house sources were that due to some financial reasons, the release was delayed.
However, it became a prestige issue for the "Kaththi" actor, who was not happy to see his film being delayed for some silly reasons, and fought hard to release the film. Even then, the film release was postponed by a day.
Trouble 2: Vijay-AR Murugadoss' "Thuppakki" landed in troubles one after the other. First, a case was filed against the film by the makers of "Kalla Thuppakki" over the contradicting title. Soon a few groups protested the film over a poster, in which Vijay had a cigar.
Upon release, several Muslim groups hit the streets demanding a ban on the film alleging that it shows their community in a bad taste. Bowing down to their pressure, the makers of the film were forced to delete some scenes even though the censor board had no issues with the controversial sequences.
Trouble 3: Vijay had a shock of his life when his "Thalaivaa" was unofficially banned in his own state by the exhibitors. While the film had a trouble-free release outside Tamil Nadu, it was delayed for no reasons. The theatre owners and multiplexes refused to screen the film after they received a bomb threat.
Neither the industry nor the government stood by and supported the film. There was a theory doing rounds that if only the tagline – Time to Lead – was removed from the posters, the film would be allowed for safe release. The film was delayed for two weeks.