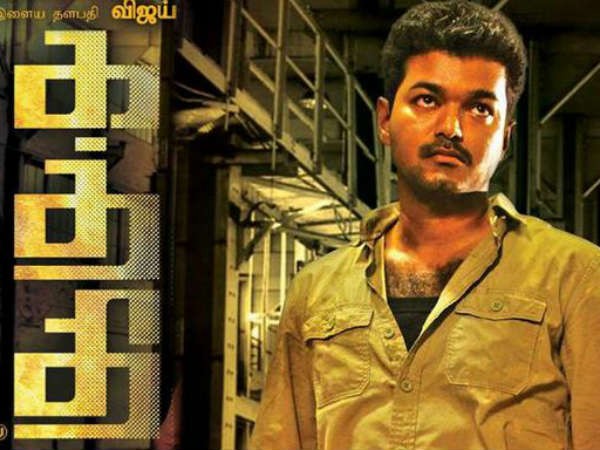 The numero uno position in any film industry will be decided by an actor's market. Precisely, the actor's success rate at the box office will be a major factor. If one considers this as the parameter, Vijay, among his contemporaries, seems to have occupied the top position following the success of his latest release "Kaththi".
What Makes Vijay the Top Actor?
The first and the foremost reason why Ilayathalapathy is popular among his contemporaries is that he has hit century twice at the box office. Vijay's two movies "Thuppakki" and "Kaththi" have made more than ₹100 crore worldwide. However, it has to be noted that, Rajinikanth has also reached this mark two times with "Sivaji" and "Enthiran", but the 63-year-old actor belongs to a different league with a huge market.
"Kaththi" Success is No Accident
The success of "Kaththi" at the box office shows the actor's immense popularity and capacity to pull the crowds to the theatres. The underlining part of the story is that Vijay's latest movie has achieved this feat in record 12 days. The domestic and international collections of the movie have shown that Vijay's films are accepted worldwide.
"Kaththi" Records Breaking Spree
"Kaththi" has surely broken several records and is heading to become one of the biggest hits in Vijay's career. So far, the Vijay-Samantha starrer has become the highest grossing movie of Ilayathalapathy in the US, Malaysia and Karnataka box office. More such records will be created by the flick in the coming weeks as per the traders. As of now, "Kaththi" has grossed above ₹102 crores worldwide.
Looking at the box office numbers and considering Vijay's ability to reach the ₹100-crore-mark twice, one could easily say that Vijay is the top actor among his contemporaries.
"Kaththi" Break Up (Approximate)
Tamil Nadu: ₹66.3 crore
Karnataka: ₹7.5 crore
Kerala: ₹7.5 crore
Rest of India: ₹ 1.80 crore
International Circuits: ₹20.2 crore