Titanic movie actress Kate Winslet is all set to portray a lesbian character in the upcoming romance-drama film Ammonite. The upcoming period drama film is directed by God's Own Country writer-director Francis Lee and will also star Saoirse Ronan in a major role.
As per a report by Deadline, Ammonite movie story is set in the 1840s England when Mary Anning and a young woman were sent to live near the sea in order to regain their health and subsequently develop an intense relationship, that alters both of their respective lives. This independent historical drama movie is inspired by the life of fossil hunter Mary Anning, who went on to discover the Jurassic marine fossil beds along the English Channel.
Francis Lee made his directorial debut with Josh O'Connor and Alec Secăreanu starrer God's Own Country. The film went on to wIn several prestigious awards and movie critics are now hoping that with Kate Winslet and Saoirse Ronan starrer Ammonite, the director will again create history.
Ammonite's production is due to start in March 2019 and as of now, there are no more details revealed by the production team.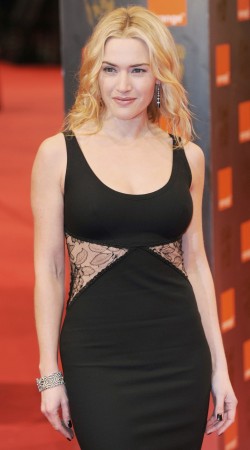 Apart from Ammonite, Kate Winslet is all set to appear in James Cameron's Avatar 2, which is scheduled to be released somewhere in 2020. For her undisclosed part in Avatar movie sequel, Kate learned free-diving and was even able to hold her breath underwater for seven long minutes.
Back in 2017, James Cameron talked about Kate Winslet's role in Avatar 2. The Terminator movie director told Vanity Fair that the Academy Award-winning actress was very excited about her role.
"She [Kate Winslet] blazed through for a couple of days of rehearsals and saw the world that we had created, and how we do the work, and she's very excited. She plays a character who's part of the Sea People, the reef people. The one thing she did do is demand that she do all her own water work. I said, 'All right, that's fine, we'll have to teach you how to free dive.' The other actors are up to three- and four-minute breath holds. We've already been doing underwater capture."
Furthermore, Kate Winslet will next star alongside Mia Wasikowska and Susan Sarandon in Blackbird — an official remake of a Danish film titled Silent Heart.