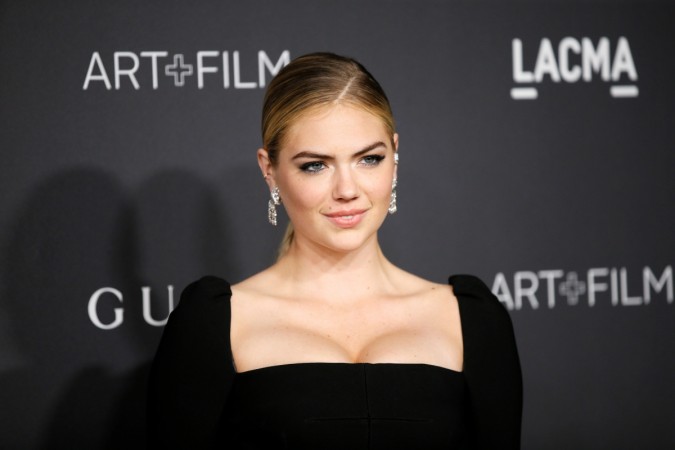 American model and actress Kate Upton reportedly helped her husband and baseball star Justin Verlander go through some of his toughest moments. The 35-year-old pitcher revealed that Upton saved his life and career after a serious struggle with depression.
During an interview with Bleacher Report, Verlander shared the psychological and physical challenges he had faced during 2014 and 2015, which smashed his confidence. Verlander added that he received backlash from fans on social media for his poor performance, which really got him down.
"Who knows, if I'm even here if it wasn't for her?" Verlander stated.
"She was instrumental in me not...like, jumping off a bridge. I was depressed and kind of just upset at the world and trying to hide my own s**t," he shared.
"She was what I needed," he added. "I don't like to talk to people about being hurt. As athletes, you're not supposed to...But [Kate] was someone I could talk to. I mean, basically a therapist. Somebody I could trust with...worries about my career. Worries about what I'm going through to get back. And just the overall shittiness of it all."
Upton recalled his condition. She shared: "It was so emotional. He was in so much pain, and he was just trying to find the best path back."
Eventually, Verlander started seeing a therapist who helped him recover. By 2016, Verlander had completely recovered from his depression.
In 2017, Verlander tied the knot with Upton in Italy, immediately after his team won the 2017 MLB World Series. He said: "We wanted it to feel like a vacation with 100 of our closest friends and family, and someone just happens to get married."
In related news, the couple's future looks even brighter together as they are now expecting their first child. The 26-year old model announced her pregnancy in an Instagram post. Verlander shared the post and wrote: "You're going to be the most amazing Mom!! I can't wait to start this new journey with you! You're the most thoughtful, loving, caring, and strong woman I've ever met! I'm so proud that our little one is going to be raised in this world by a woman like you! I love you so much."