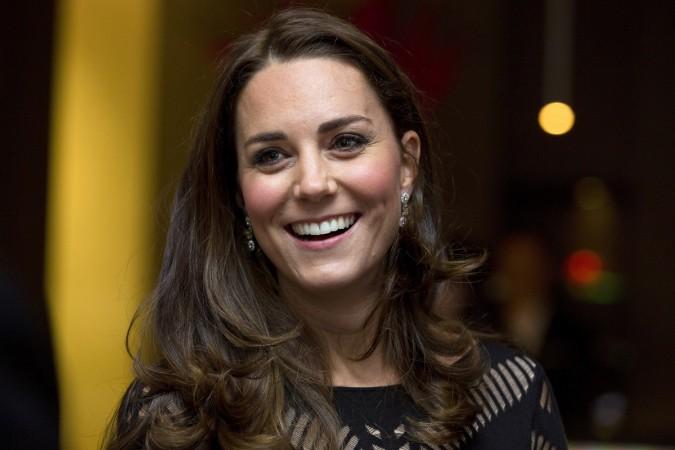 Kate Middleton is rumoured to be pregnant with a baby girl. Recent buzz has it that Middleton's sister Pippa Middleton threw a pink themed baby shower hinting at the possibility of a royal princess.
"There were pink-iced cupcakes, pink cocktails, and a huge white cake. Pink sponge [cake] and strawberry filling," Hollywoodlife quoted a source from Star Magazine. It has been further reported that royal sources have confirmed to the magazine that the next royal baby is a girl.
The Duchess of Cambridge reportedly attended the baby shower with her son Prince George. He wooed the crowd with his cute antics and was munching on the desserts at the party.
"He had pink icing all around his mouth and everyone was taking photos of him," the website further quoted the source.
There was much speculation regarding Middleton's second pregnancy and the gender of the royal baby.
Meanwhile, regardless of a boy or a girl, Middleton is said to be painting the nursery in a neutral palette. The nursery is going to have a Beatrix Potter theme. Middleton has reportedly chosen fittings for the nursery furniture emporium, Dragons of Knightsbridge, reports Daily Mail.
Prince George's nanny Maria Teresa Turrion Borrallo is currently in charge of decorating the nursery.
As far as a name for the royal baby goes, Alexandra and Elizabeth are the favourite amongst girl names and James is the favourite for a boy.
"The Royal Baby betting frenzy is back in full swing, and with one correct gamble already in the bag, punters are quickly reinvesting their winnings on the couple having a second son called James," said Jessica Bridge of Ladbrokes as quoted by the website.
Middleton will give birth to the second royal baby in March next year. In the early months of her pregnancy she had experienced severe morning sickness. She is now said to have recovered.