All eyes were on soon-to-be-mum Kate Middleton at the Queen's first garden party of the summer on Wednesday. It was not only her lemon yellow outfit but also her baby bump that caught the attention of the guests.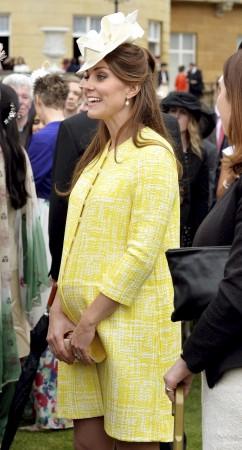 Kate Middleton, 31, joined the Queen and other members of the royal family - father-in-law Prince Charles, Camilla, the Duchess of Cornwall and Prince Philip - at the summer garden party at Buckingham Palace.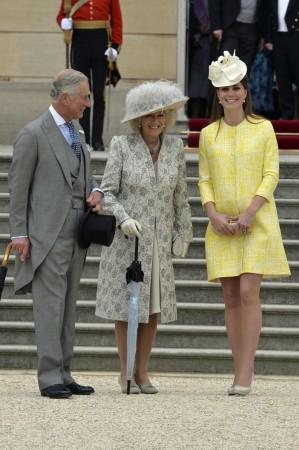 The Duchess of Cambridge, who is due to give birth to her first child with her husband Prince William, mixed with the guests who were invited to the event.
She looked gorgeous in a lemon yellow outfit though it exposed her baby bump.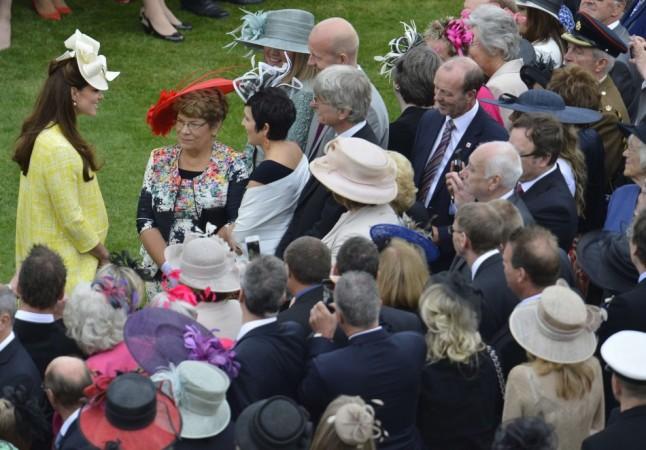 It was reported earlier that Kate Middleton has been given an official due date of 13 July.
"Some of Kate and William's closest pals were at a barbecue hosted by a family friend of the Royals recently. They were all discussing the fact that Kate's baby is due to be born on July 13. Everyone was very excited," a friend of the couple told The Mail.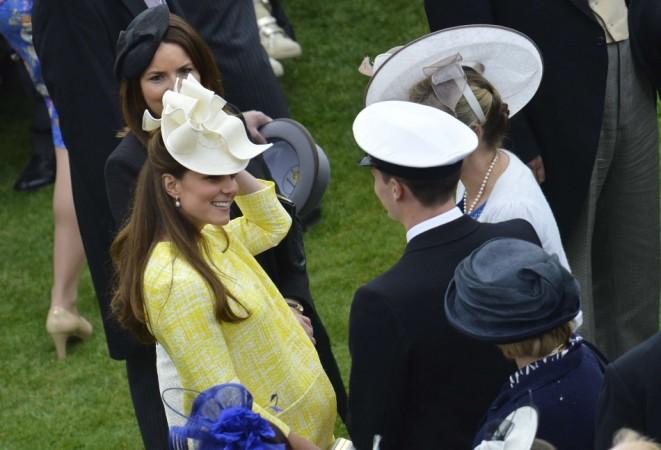 However, it will clash the Coronation Festival, a four-day event (July 11-14) to mark 60 years since Queen Elizabeth II was crowned. Prince William and Kate Middleton could miss the celebrations if the due is on 13 July as reported.
Prince Harry, younger brother of William, has reportedly revealed that the royal couple is expecting a baby boy, though Kate Middleton hinted that it would be a girl, on several occasions.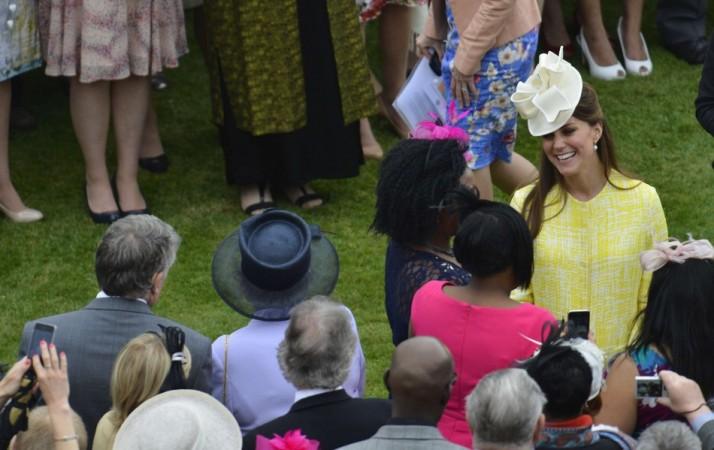 "Harry has been telling everyone Will and Kate are having a boy and how thrilled he is at the prospect of having a little nephew," a source told Sunday People. "Apparently Kate has always wanted a boy. The close inner circle all know that it's a boy and they're busily buying gifts with a boy theme. There will be an awful lot if blue in their house."
The royal couple is said to be busy preparing for the baby's arrival, making sure the baby nursery is good but not extravagant.