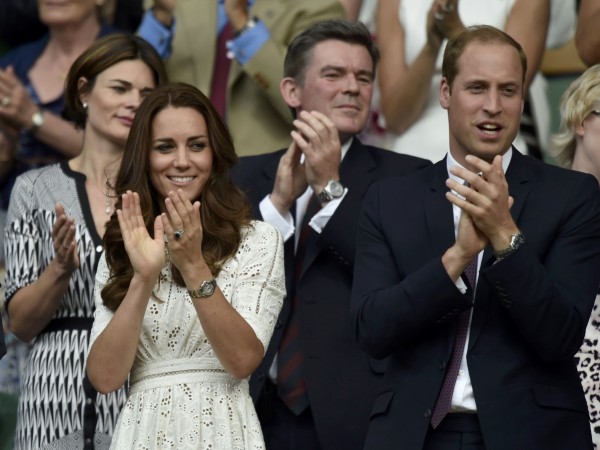 In a development that will not go down too well with the British Royal Family, reports have emerged that all is not well between Kate Middleton and Queen Elizabeth II.
Life & Style magazine has carried a cover story on the Royal Family's much-talked-about women - Middleton and the Queen - claiming they are in disagreements on several matters.
The magazine's July issue cover reads: "TORMENTED BY THE QUEEN" written in bold along with photos of the Duchess of Cambridge and the Queen. It went on to claim that "Kate leaves the Palace for good" and that "she endures months of bullying about her parenting, overspending and wardrobe malfunctions".
Middleton and the Queen look happy together at public events but insiders insist they have been at loggerheads for a long time now, with Her Majesty not in agreement with the 32-year-old Duchess in several matters, ranging from her dressing sense to relocation, and "feels like she still acts like a commoner".
Sources claim that the decision to move 11-month-old Prince George, the third-in-line to the throne, from the newly renovated Kensington Palace apartment in London to their country home at Amner Hall in Norfolk upset the Queen.
"The Queen feels it's important for William, Kate and George to be based in London, but Kate is completely going against her wishes," Life & Style magazine quoted an insider.
However, the Palace has played down all rumours of a feud between Royal Family's most powerful women, telling Gossip Cop that there is "no truth" to the story.
Prince William and Middleton, who got married in 2011, were spotted watching Britain's Andy Murray play Bulgaria's Grigor Dimitrov at Wimbledon 2014. Middleton was spotted in the white linen Zimmerman dress - the same dress she wore during her Australian trip, with her flat tummy almost dispelling reports that she is pregnant.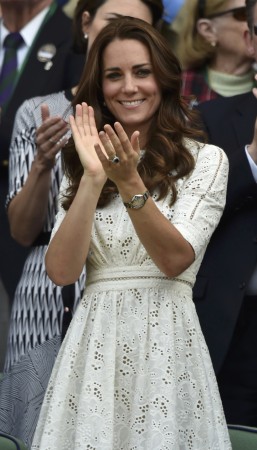 Several sections of the media had reported that Middleton might be pregnant with twin girls, and that she had started suffering from morning sickness. There were also reports that the Duchess is pregnant with a boy, and would break the happy news at her son George's first birthday on 22 July.