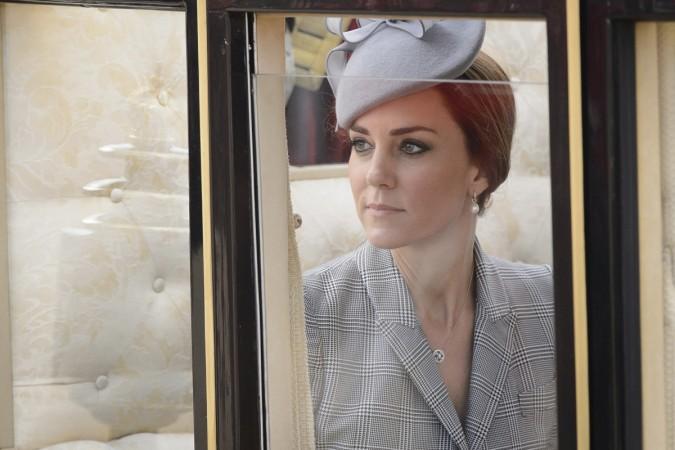 Kate Middleton, who is four months pregnant with her second child, was seen getting emotional and crying at an event on Monday, when a fellow mother described how she lost her infant child.
Middleton was at the fund-raising launch event of East Anglia's Children's Hospices or EACH in Norfolk when she was introduced to Leigh Smith, who lost her three-month-old daughter Beatrice this past February. The infant lost her life after suffering from a heart condition called cardiomyopathy, reports noted.
"I wrote to Kate after Beatrice's death to tell her about the amazing support I'd received from EACH," Smith told reporters at the event, according to Us Weekly. "She wrote a personal letter back to me saying what an honor it was to hear my story. I thought that was so lovely as obviously it was such an honor to hear back from her. She said she was very touched to hear Beatrice's story."
Smith also added that it was a lovely gesture for Middleton to take the time out to write a personal letter, and noted that it helped her through one of her most difficult times.
"I was touched that she had taken so much time to carefully read my letter and then to reply herself – it shows how much she cares," the 33-year-old noted, according to Daily Mail. "When I met her today she remembered the letter and said it was an honour to meet me. I was completely taken aback. For me it was an honour to meet her."
Middleton, who serves as a patron for the charitable organisation, spent a lot of time with Smith at the launch, and she was seen crying as she shared Smith's grief. The mother of one also hugged Smith and told her, "You're a very brave lady — I'm just so, so sorry."
The Duchess of Cambridge was dressed in a red Katherine Hooker dress, and she looked healthy. The 32-year-old royal appears to have beaten the morning sickness that had plagued the early weeks of her pregnancy.