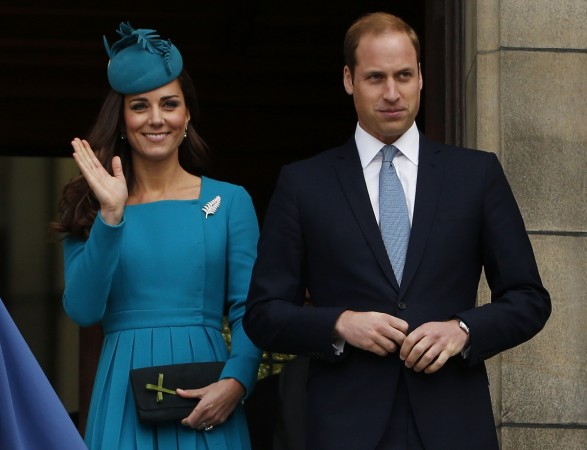 UPDATE: 16:23 p.m. IST — Prince William and Kate Middleton will reach Delhi April 11, confirmed Ministry of External Affairs Thursday, according to ANI. Prime Minister Narendra Modi will host a lunch for the Duke and Duchess of Cambridge April 12.
Duke & Duchess of Cambridge will reach Delhi on April 11th, PM will host a lunch for them on 12th April: MEA pic.twitter.com/FLrr9bviWW

— ANI (@ANI_news) April 7, 2016
Original Story —
Kate Middleton and Prince William have apparently been urged to cancel their royal visit to India amid terror fears. The Duke and Duchess of Cambridge are expected to arrive in India Sunday, April 10 and would be staying at the Taj Mahal Palace Hotel in Mumbai. But now, the royal couple has been asked to reconsider the trip, after Punjab Police has issued an alert saying that terrorists may have crossed into India from Pakistan.
According to The Sun, concerns were growing after various Indian publications reported that Punjab Police has issued an alert saying Mumbai, Delhi and Goa could be targeted by terrorists. "We are not taking this threat lightly. We cannot rule out attacks," the website quoted an Indian security source as saying.
The Duke and Duchess are expected to stay in Taj Mahal Palace Hotel, which was attacked by an Islamic militant group eight years ago. And since Mumbai and Delhi are the cities on the couple's itinerary, British security experts are suggesting they abandon the visit.
"They need to cancel the visit. It's not worth the risk," John O'Connor, ex-head of the Met's elite Flying Squad, told The Sun. "If there was an attack, even close to the royals, it would been seen as a major coup for IS and Co. The royals need to stay away from any hot spots," he added.
Belfast Telegraph also reported that an alert has been issued and security has been tightened ahead of the couple's visit to India.
But there is no official comment from Kensington Palace as to whether the visit of the Duke and Duchess of Cambridge will be affected by this terror alert.