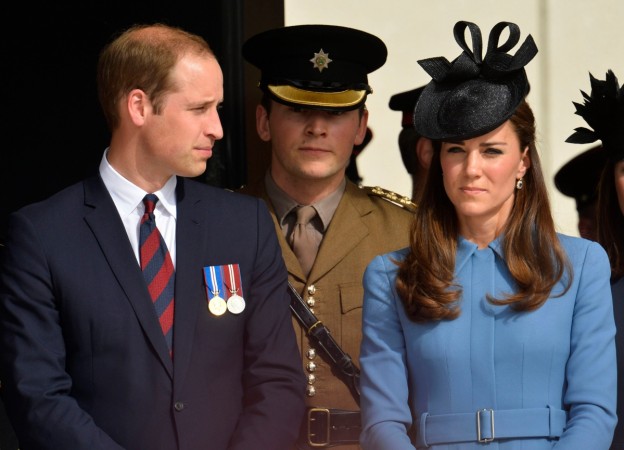 Kate Middleton and Prince William have reportedly decided to keep Kensington Palace as their official residence.
Apparently, the duke and duchess do not want any other official address till the time Prince William becomes the king and this explains why a whopping amount of money was spent last year on the renovation of the palace. The refurbishment cost of Kensington palace came up to $1.6 million initially and now has reached $6.6 million, as per reports.
"This is the Duke and Duchess' one and only official residence. It is here that they plan to stay for many, many years to come. They were also at pains to ensure that the specification is not extravagant," a spokesperson for the royal couple told Eonline.
The house has four stories and 20 rooms and has a Middleton's personal touch. She is reported to have picked up interesting décor pieces for the home from Zara home store. It is also understood that a lot of furnishing for the house has come from Prince Charles.
Moreover, the palatial house has five reception rooms, three main bedrooms, dressing rooms and bathrooms, a night and day nursery, staff bedrooms and "ancillary rooms," according to the The Express.
Prince William and Middleton stay in apartment 1A of the Palace.
Meanwhile, it has also been suggested that Middleton is planning to move to their countryside home, Anmer Hall for some time so that Prince George could be raised in a more private environment. Speculations are rife that Middleton wants to home school Prince George.
The reports from June 23 print edition of Star Magazine suggested that Middleton does not want private school for Prince George and wants him to grow amidst the nature, away from the hustle –bustle of the city.
"Some might say it's a little dull," a friend told Vanity Fair about the royal couple's decision of moving to countryside. "But they love it. I saw William recently and he is so happy. They've grown out of clubbing and have no interest in parties. They just enjoy being together at home. No one bothers them in Anglesey, there are few paparazzi, and they love the countryside."
Queen Elizabeth gifted the countryside home to Prince William on his 30th birthday. The home is 120-miles north of London and is perched upon acres of parkland of Queen's Sandringham estate.
The rumor of Prince George's home schooling is yet to be confirmed by the royal spokesperson.