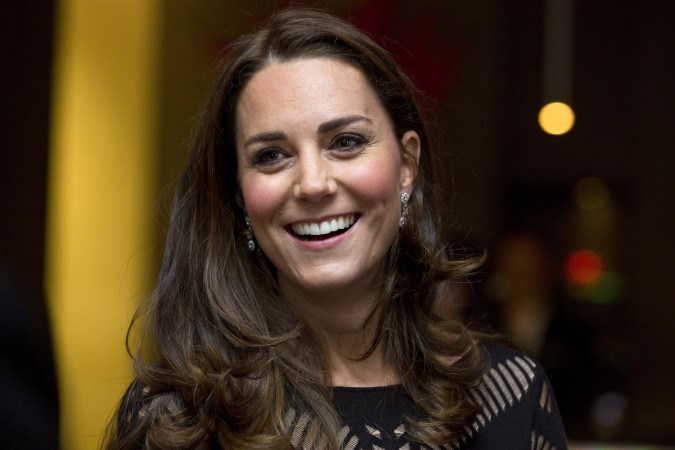 Kate Middleton and Prince William will be attending their first royal variety gala that will take place at the London Palladium on 13 November. It is reported that royal couple will represent Queen Elizabeth II at the event.
The gala to be hosted by Michael McIntyre will see performances from a variety of British as well as American artists. Legendary singers Dame Shirley Bassey and Bette Midler, ex-couple Ed Sheeran and Ellie Goulding, and Demi Lovato are some of the singers who would entertain the Duke and Duchess of Cambridge at the soiree.
"The Duke and Duchess are delighted to attend the forthcoming Royal Variety Performance," said the royal spokesperson in an official statement, adding, "Members of the Royal Family will continue to support the gala evenings. As with any other invitation, attendance by the Queen and the Duke of Edinburgh will be assessed on a case-by-case basis," according to a report by Independent.
The proceeds of royal variety event will go to the people who need assistance and help in the entertainment industry. Queen Elizabeth II is the patron of this noble event, which takes place on an annual basis.
Artists like Lady Gaga, One Direction Band, TV comedian Russell Brand have performed for the virtuous cause in the past.
Meanwhile, Middleton's sister Pippa is reportedly set to become a correspondent on NBC's "Today". The channel had earlier denied the reports but Page Six reported that Pippa has already undergone a test shoot.
"Today has been doing a test piece with Pippa in Utah, and if it works out well -- and it looks like it will -- they will hire her as a correspondent," read the website's reports.
Pippa rose to fame post Kate and Prince William wedding. She became the talk of the town for her envious figure and her outstanding bridesmaid dress. She has already written a book on party planning and writes for Britain's Telegraph lifestyle column.