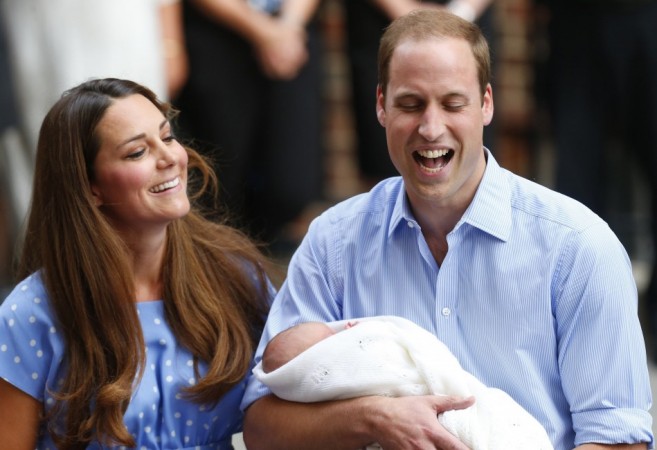 Reports have emerged that Kate Middleton, the Duchess of Cambridge, will have to stay put in Kensington Palace as their plans to move to Anmer Hall has been kept on hold due to financial reasons.
Middleton, it has been reported, wanted to move to a more peaceful and serene quarters in Anmer Hall to raise Prince George. There were also speculations that the Dutchess is expecting another baby and wants to move away from media glare to a more calm locale.
Rumors are rife that Middleton is pregnant with twins and it is speculated that the move to Anmer Hall was to gain more privacy from the hounding eyes of paparazzi. However, there has been no confirmation or denial on the pregnancy news.
As per a source close to the Royals, the Dutchess of Cambridge and Prince William will have to reside in the 21-room Kensington Palace, till William is made Prince of Wales.
A senior royal aide told UK newspaper Express that Kensington Palace will be Middleton and William's home for many years to come, till he becomes the direct heir to the throne, after being made the Prince of Wales - a title currently held by his father.
A look at the financial records will explain the reasons why the royal couple decided to stay back in the Kensington Place.
Middleton and William reportedly spent around £4 million (equivalent to $6,8 million) of tax-payers' money to refurbish the palace. The move is bound to have generated a lot of negative publicity for the Royal family.
Had Middleton and William moved to Anmer Hall, there would have been much criticism, especially as people in the country are worried over revelations that for the upkeep of the monarchy, the taxpayers are shelling out £35.7 million (around $68.3 million) every year.
The Royal couple have also been in the eye of public debate, especially over Prince Willaim's career plans.
Recently it was rumored that the Duke of Cambridge was planning to work part-time as an ambulance pilot. The 32-year old, who left his job with the Royal Air Force as search and rescue pilot in September, has indicated that he is ready to take to flying again.