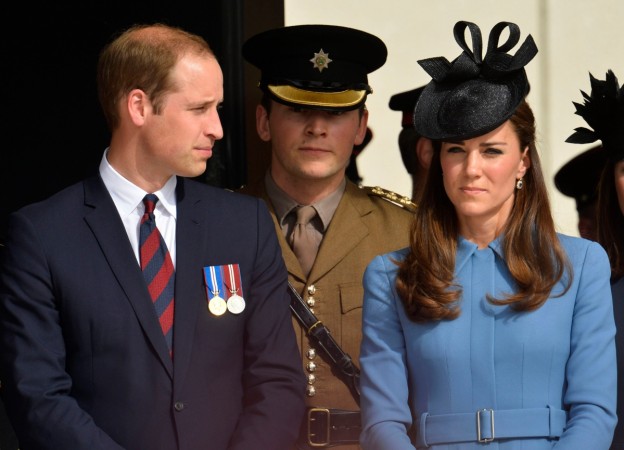 In a month's time Prince George will celebrate his first birthday and his mother Kate Middleton will finally start showing signs of pregnancy, if rumors doing the rounds hold any truth.
Celeb Dirty Laundry reported, citing the June 23 print edition of Star Magazine, that the Duchess of Cambridge is expecting twins and she and husband Prince William will know the gender of the babies in the coming weeks.
Middleton is reportedly 12 weeks along, and the absence of morning sickness helped her keep her second pregnancy a secret for this long, the magazine reported, adding that Prince William is ecstatic with this new development.
"This is the best Father's Day ever," William reportedly gushed.
The Star Magazine report comes just a month after OK! Magazine made claims to have knowledge about Middleton's alleged pregnancy.
At the time, the report even quoted a palace insider as saying that both William and Middleton has always wanted a daughter.
"Kate has always wanted a daughter, and she's talked about it so much that William did too," a palace insider said.
"Kate's upbringing with Pippa [Middleton] was idyllic and she always wanted to have girls of her own to carry on the legacy of strong, happy women. Plus, she thinks George having sisters will be tremendously good for his character," the source added.
Queen Elizabeth, too, was said to be excited about the news, as she reportedly wanted Prince William to have a daughter some day.
"Queen Elizabeth has been keeping jewelry and gifts for years now, just in case William ever had a daughter," the insider revealed.
"It's a tradition in the family. The new princesses will inherit priceless antique diamonds and artwork. There's also a stunning cradle that once belonged to Queen Victoria and a silver rattle handed down from the late queen mother."
Doubts have been cast on the truthfulness of these reports, as Middleton was recently photographed consuming alcohol, probably in a bid to debunk pregnancy rumors. This means that she was not pregnant during her Australian or Scotland tours.