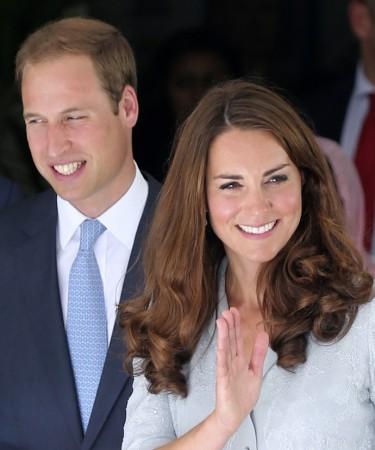 After days of speculation, St. James's Palace confirmed on Monday that the Duke and Duchess of Cambridge are expecting their first baby.
The news was announced after Catherine, former Kate Middleton, was admitted to the hospital with acute morning sickness. Following the morning sickness, Catherine is expected to be in King Edward VII Hospital in central London for few days, the palace said.
"Their Royal Highnesses the Duke and Duchess of Cambridge are very pleased to announce that The Duchess of Cambridge is expecting a baby. The Queen, The Duke of Edinburgh, The Prince of Wales, The Duchess of Cornwall and Prince Harry and members of both families are delighted with the news," the couple's official website said.
"The Duchess was admitted this afternoon to King Edward VII Hospital in Central London with Hyperemesis Gravidarum. As the pregnancy is in its very early stages, Her Royal Highness is expected to stay in hospital for several days and will require a period of rest thereafter," according to the official website.
Kate, 30, who is barely 12 weeks pregnant, was rushed to the hospital on Monday afternoon just after lunch with William. Kate is responding well to treatments and there is no cause of alarm, Daily Mail quoted sources as saying.
The sources told Daily Mail that initially Kate and William had "no plans whatsoever" to reveal the pregnancy news until after she got her 12-week scan. The couple also had not planned to inform the Royal family of the news until Christmas, the source added.