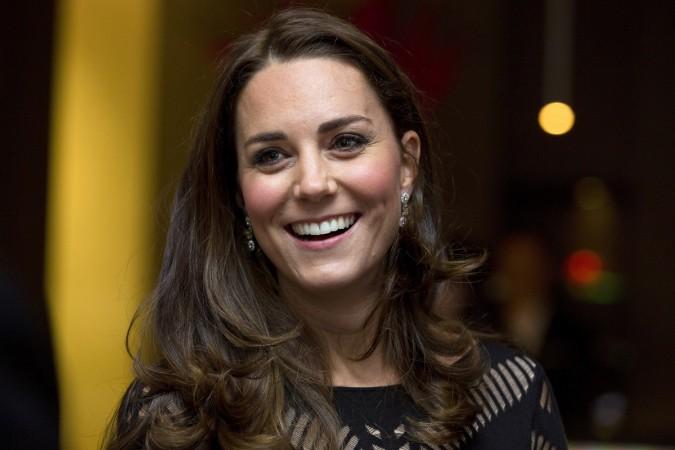 Pregnant Kate Middleton will be seen making her next public appearance at Wales-Australia rugby match in Cardiff on 8 November. It will be her fouth public appearance since has recovered from hyperemesis gravidarum during the initial weeks of her second pregnancy.
Middleton is currently 15 weeks pregnant with her second child, according to reports by Mirror. She is expected to be seen in public with Prince William on a few occasions soon. They may watch Wales vs Australia Rugby Union match on saturday before meeting workers, apprentices, students and their mentors at Valero Pembroke Refinery, which is celebrating its 50th anniversary.
The royal couple may also attend Remembrance Sunday commemorations at the Cenotaph in Whitehall. Queen Elizabeth and other royal family members may also join them, according to further reports by the website.
Meanwhile, fashion critics are said to looking forward to Middleton's next fashion choice. It is being rumoured that the duchess has hired a new stylist as she is "desperate to look sexy," according to a report by Inquisitr.
The personal stylist of Prince George's mother is helping her "experiment with some sophisticated new looks," reported Vanity Fair. The new stylist had apparently given edgy looks to Middleton during her last two appearances. The sheer black Temperley London Dress and blue Jenny Packham gown were selected by the stylist who is known by the name of "Tash," at Kensington Palace.
"Initially Kate was a reluctant fashion icon, but now she enjoys it. Tash helps source some of the clothes. She shops a lot for Kate online, and calls in hundreds of dresses for Kate to try on," a source close to Tash told the website. "She has persuaded Kate to take some more risks. The hemlines are shorter and Kate's really pushing the boat out in the fashion stakes."
Meanwhile, the royal family - kate Middleton Prince William and Prince George - recently enjoyed babymoon at Balmoral Castle in Scotland. Prince William wanted his wife to have a break after she had "rough weeks" due to severe morning sickness, according to a report by Independent.