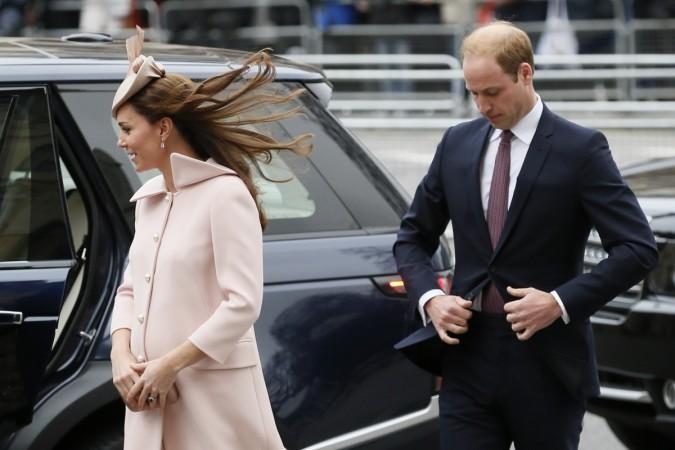 As Duchess of Cambridge Kate Middleton's due date draws closer, speculation on the gender of her second baby have attained new vigour, with bookmakers betting on Middleton giving birth to a baby girl this time around.
Betting on the name and gender of the baby started shortly after the Palace announced Middleton's second pregnancy in September. Although the royal couple has said the gender of the baby will remain a surprise, bookies believe it is a girl, and the name Elizabeth appears to be a hot favourite. This is closely followed by Charlotte, Victoria and Alexandra.
Popular boy names include James and Henry.
Despite the Palace refusing to comment on the gender of the baby, Rupert Adams, spokesman at bookmakers William Hill, said all the money is on Middleton having a girl. "The money is all saying a girl – I don't know if people are looking at stats or just wishing it for the perfect family of a boy and a girl," he told People.
Meanwhile, Middleton recently gave an indication about expecting a girl when she went shopping in one of her favourite stores, Amaia, in Chelsea, London, and headed for the girls' clothes.
"She was very interested," co-owner Segolene Tresca told People. "Every mum that comes in the shop, they look for boys' [clothes] but they always end up looking at the girls' stuff too. We all hope it's a little girl because it will be so cute, they will be like a little couple."
The fact that 33-year-old Middleton wore baby pink for the service at Westminster Abbey to mark Commonwealth Day on Monday is viewed as a sign that the royal couple is expecting a girl child.
According to Us Weekly, the Duchess recently opened up about her first born, Prince George, during one of her final engagements at Turner Contemporary Art Museum and Resort Studios in Margate, Kent, England, saying she has her hands full with him.
Middleton said she often chases after Prince George as he runs around, and although at eight months, "I sometimes forget I'm pregnant."