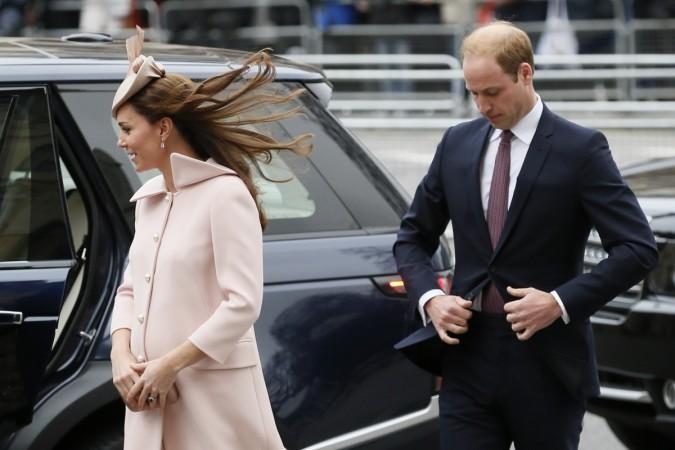 Royal couple Prince Williams and Kate Middleton are celebrating their fourth wedding anniversary on Wednesday, 29 April, and it could mark the birth of their second child if reports are anything to go by.
Speculations that Kate Middleton might have gone into labour spread like wildfire on Tuesday after police officers and sniffer dogs were spotted outside the St Mary's Hospital in Paddington where the royal couple is expected to show the new baby to the world. Royal press officers were also seen loitering around the hospital, sending media and fans into a frenzy.
Bookies are confident that the Duke and Duchess of Cambridge will welcome their second baby on Wednesday, making their fourth wedding anniversary even more special. Mirror UK reported that a number of bookmakers have suspended betting after many betted that Kate Middleton would deliver on Wednesday. Interestingly, website also has come up with Live Updates of the royal baby birth on its site.
The Duchess of Cambridge was also spotted driving around and swimming with her son Prince George, giving further hint due date might not be far off. It is reported that experts usually recommend swimming to overdue mothers and Kate is believed to be overdue by four days.
The royal couple hasn't revealed gender of their baby, but reports have been doing the rounds that they were expecting a baby girl and some have even came up with a possible name for the baby.
"Kate and William found out they were expecting a girl during the 21-week scan," a palace insider told OK magazine last month. "Everyone's been asking what they plan to name her. Although the couple felt they needed to either go with something very traditional, like Elizabeth or Mary, or something that had a lot of meaning to them. So they've gone with the latter."
Interestingly, software company Meltwater has claimed that most people think Kate Middleton would give birth to a baby girl and will be named Alice.