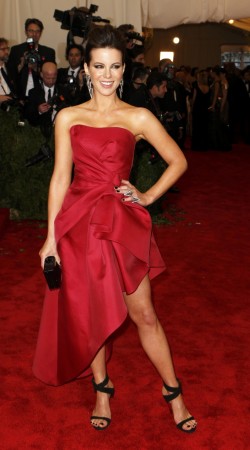 Pete Davidson might be feeling very proud after reading Kate Beckinsale's comment to a fan who tried to troll her to her mother's photo and suggested her against going out with the SNL comedian star.
Kate uploaded a photo of her mother on Instagram, where she is seen wearing "hot pants really well and rocking a fashion owl," so well so that so that Kate could chill in her "teenage years and just enjoy having the teeth of an adult horse, waiting only a couple of decades for my head to grow to accommodate them," as was described by her in the Insta feed.
To which an anonymous fan, named 'bubs5983', decided to comment and correlate it with Kate going out with Pete Davidson saying, "Dear heavens, Kate. Not Pete Davidson."
Unable to hold herself back, the Underworld actress responded with a really sarcastic comment saying, "no that's my mother," further clarifying, "easy mistake."
The response seems to have left her fans to fall in love with her all over again.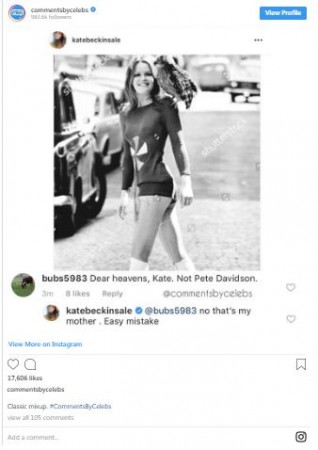 At the Golden Globes after party, it was reported by a source to E!News that the couple was spotted looking "very cosy." The source described that "She was very flirty with him and there were definitely some vibes going on."
The source further added that Pete was being helped by his rapper friend Machine Gun Kelly, who kept Kate's friend occupied while the two shared some time among themselves.
Though Pete and MGK left the party early, followed by Kate, the source mentioned that "They did not go home together."
This is not the first time that Kate has hooked up with a comedian. She was also in a relationship with Jack Whitehall, and at once she was also caught by the paparazzi getting intimate and sharing a steamy kiss in LA karaoke bar.
Guess by dating all those comedians, Kate's funny bones are becoming stronger.