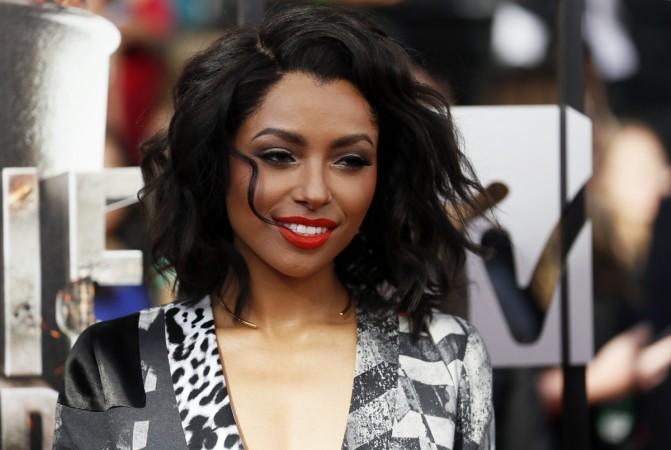 Actress Kat Graham, who essays the role of Bonnie on CW's "The Vampire Diaries" became the first cast member to address Nina Dobrev's exit from the vampire drama.
Dobrev, who revealed the news of her exit from the show on Monday through an Instagram post, will last be seen in the season 6 finale, which will have an "epic battle," according to Graham.
"It's very bittersweet," she said about Dobrev's departure, according to TVLine. "We're all family, and you always want to stay together forever, but everyone has their journey, and all you can do is wish them well and support them. This was a decision that I know was made a long, long time ago. I'm just excited for her, and to see what's next."
Dobrev's exit is expected to pave the way for a Damon and Bonnie relationship, and fans of Graham's character Bonnie are excited to see what the future has in store for them.
"I'm voting for more Bonnie screen time next season. It's about damn time. Bring on the fire @KatGraham," wrote one fan, while another added,"As a Bamon shipper, I am not tuning in for season seven if Bonnie is in a triangle with Damon and Kai. Bamon shippers waited six years."
However, Bamon shippers are in for a disappointment in the next few episodes, as spoilers hint that Damon will break Bonnie's trust once again. A part of the synopsis for the 23 April episode titled "Because" reads: "When Bonnie discovers that Damon has betrayed her trust, she takes matters into her own hands, setting off a chain of events that leaves Damon dealing with the fallout."
Does Damon's betrayal have something to do with Kai? The last we saw Kai, he was left in 1903 at the mercy of a bloodthirsty vampire, and the episode ended leaving fans guessing whether the leader of the Gemini coven survived the attack.
But as "The Vampire Diaries" fans know, Kai's death would result in the death of Jo as well, and because she is alive and healthy in the series, chances are high that Kai survived the attack and Damon must have done something to let him out of the prison world that previously held Lily Salvatore.