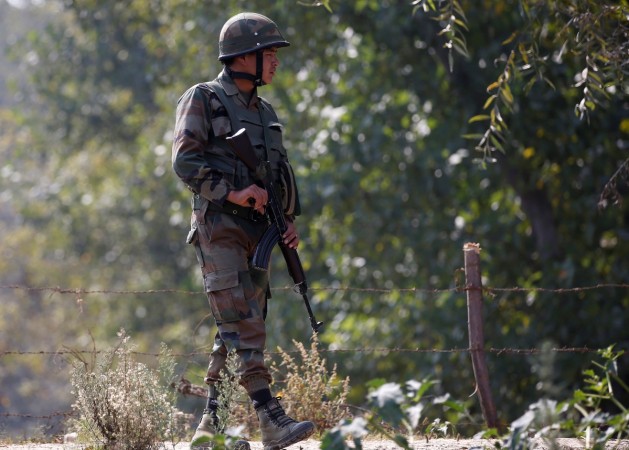 Indian politicians across party lines and public have welcomed Indian Army's surgical strikes at terror launch pads across the Line of Control (LoC), but it has left Kashmiris in fear anticipating escalation of the situation along the border.
The Director General of Military Operations (DGMO), Lieutenant General Ranbir Singh, has said that Indian Army carried out surgical strikes as terrorists were hauled up there "with an aim to carry out infiltration and terrorist strikes in Jammu and Kashmir and metro cities." He added that the strikes caused significant damage to the terrorists and their supporters.
The strikes took place 10 days after terrorists attacked the heavily-guarded Indian Army Brigade Headquarters at Uri in Jammu and Kashmir's Baramulla district on September 18, killing 18 soldiers and injuring 12 others. One of the injured succumbed to the injuries a few days later, taking the toll to 19.
However, people in Uri sector and the LoC area are confused and panicking after Indian Army's action. It is reported that people in the region have started migrating to safer areas and those from Srinagar rushed home earlier than usual on hearing the reports.
"Whether a knife falls on a melon or a melon falls on the knife, it is always the melon that gets cut," Zahoor Ahmad, a businessman in Jammu and Kashmir's Ganderbal district told IANS.
"In wars between India and Pakistan, the Kashmiris have always been the worst sufferers and if, God forbid, a war breaks out now, we would be at the receiving end again," he added.
Meanwhile, villages along the India-Pakistan border in Punjab have been put on alert. Villagers near Attari sector have been evacuated and those in the 10km radius are likely to be evacuated to ensure that civilians don't become victims in case of retaliation.
Indian Army has said that attack was to foil terrorists' infiltration. However, Pakistan Defence Minister Khawaja Asif claimed that it was a cross-border firing and not a surgical strike as claimed by India. He went on to say that two Pakistani soldiers were killed and nine others injured in the attack.
(With inputs from IANS)