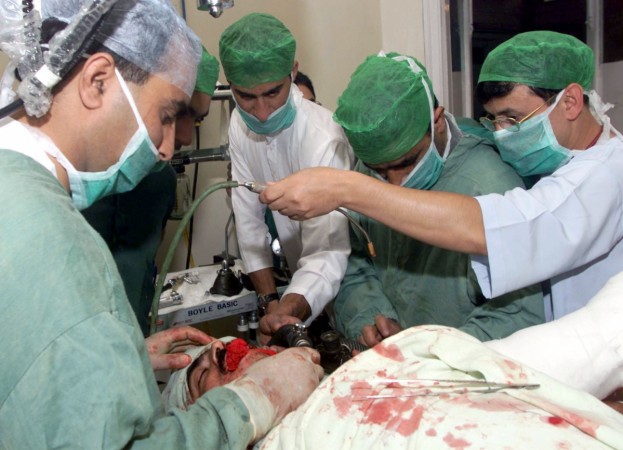 The Doctors Association of Kashmir (DAK) has raised the alarm on the safety of medicos working in the Valley after an ambulance driver was shot at by the Central Police Reserve Forces (CRPF) while he was ferrying patients from Ganderbal district to Srinagar.
The ambulance driver, Muhammad Sofi, was hit by pellet bullets fired by the CRPF in Safa Kadal area of downtown Srinagar on Thursday where stone pelting was ongoing.
Sofi drove the vehicle with one hand and reached Shri Maharaja Hari Singh hospital (SMHS) where he is being treated for injuries.
Even as the CRPF has suspended one personnel who shot at Sofi, doctors in the Valley have demanded the accused person be arrested.
DAK said in an official statement that its members have met the higher authorities and made their point clear that the doctors and the medical assistant staff are feeling threatened under prevailing circumstances in the Valley.
Kashmir is under the grip of severe unrest that started on July 8 when security forces killed Hizbul Mujahideen terrorist Burhan Wani. More than 65 people have been killed and nearly 4,000 have been injured as a result of the clashes between protesters and security forces.
A medical emergency has already been declared in the Valley and leaves of doctors have been cancelled owing to the huge rush of injured people in hospitals.
DAK Chairman G M Mir said that in view of the prevailing circumstances, doctors cannot refrain from joining their duties.
However, doctors have decided to stage protests on Aug. 22 in this regard.