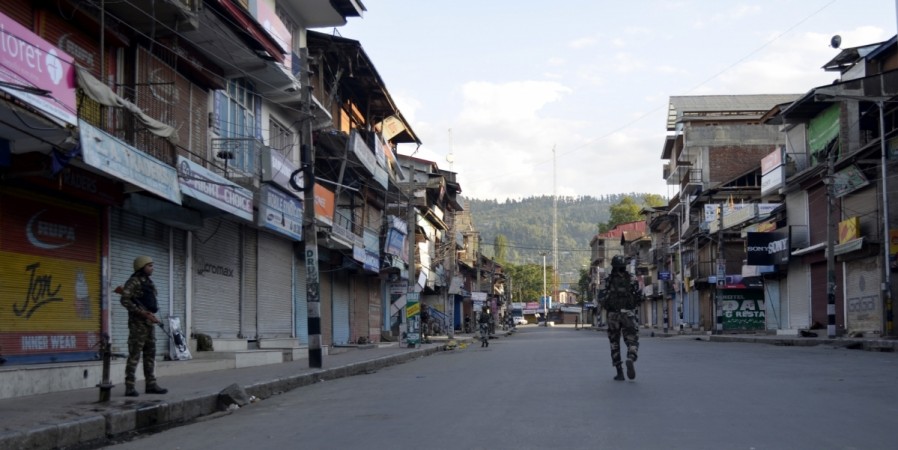 At least two civilians were killed and over 45 injured in fresh firing by the police and paramilitary forces in the Shopian and Anantnag districts of south Kashmir on Saturday, taking the death toll in the Valley to 77. The protesters were throwing stones at security forces, compelling them to resort to firing.
Sayar Ahmad Sheikh, 26, died when the security forces fired tear gas shells and pellets on protesters at Tukroo village in Shopian in an attempt to disperse them. He was taken to a hospital in Rajpora where he was declared brought dead, a police official told reporters.
Yawar Mushtaq, another civilian, died due to pellets fired by the security forces at Botengoo village in Anantnag district. He was hit by pellets in his abdomen and chest during a clash between protesters and the security forces.
"Another youth killed in Shopian and it is extremely saddening. The doctors who are working in the valley are doing it 24 hours, without going home," Jammu and Kashmir Chief Minister Mehbooba Mufti told the media.
Meanwhile, after a period of over two months, the curfew that had been imposed in the Valley following the killing of Hizbul Mujahideen commander Burhan Wani in an encounter, has been lifted from the whole of Kashmir even though normal life continued to remain affected.
"Curfew has been lifted from entire Kashmir," a police official was quoted by the Indian Express as saying, adding that curfew-like restrictions would remain imposed in some areas of Srinagar like Nowhatta, MR Gunj and Khanyar. The official further added that restrictions on gatherings of people would remain throughout the Valley.
The Zonal Police Headquarters Kashmir said in a statement on Friday that the situation in the Valley mostly remained under control.
Shops, business establishments and petrol pumps, which continue to remain closed during the day, open in the evening on some days of the week after separatists announced a 12-hour relaxation in the strike from 6 p.m. onwards.
Schools, colleges and other educational institutions in the Valley continue to remain closed due to the shutdown that has been extended until Sept. 16 by the separatists. An increased number of private vehicles and auto-rickshaws were reportedly seen on the roads on Saturday morning on the outskirts of Srinagar. A few shops selling essential goods were also open.
Jammu and Kashmir has been hit by violence following the killing of Wani by security forces on July 8. Over 75 people have died and more than 1,00,000 have been injured in clashes between protesters and security forces.