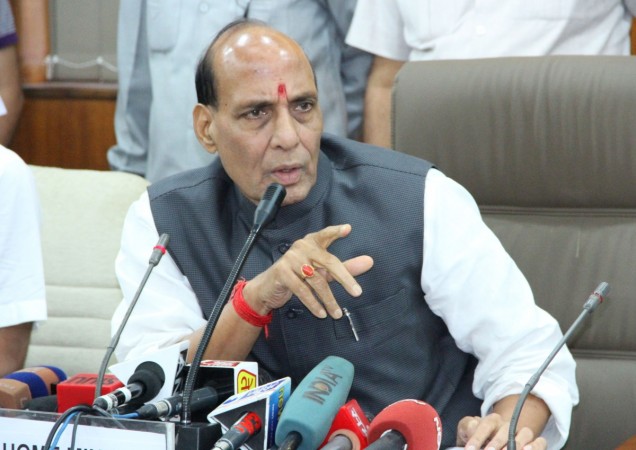 Union Home Minister Rajnath Singh on Monday attacked the separatists in Kashmir for rejecting the proposal of talks between the delegation and the Hurriyat leaders.
At a press conference, Singh also said that Kashmir is an integral part of India and assured that the pellet guns will soon be replaced with chilli-filled PAVA shells as non-lethal weapons used by the security forces in the Valley to disperse protesters. The use of pellet guns has come under criticism for blinding and causing severe eye damage to several protesters in Kashmir.
The members of the all-party delegation headed by Rajnath Singh approached the Hurriyat leaders for peace talks on Sunday, however the separatists refused to engage in the talks. Commenting on the refusal of Hurriyat leaders to participate in the discussions, Singh said that they were "not on the path of Kashmiriyat."
Singh accused the separatists of being against democracy and said that the government was willing to hold talks with anyone who wants peace in the Valley.
"If someone goes to talk and separatists don't talk, then they clearly don't believe in 'insaniyat, Kashmiriyat, jamuriyat," Singh said referring to the refusal of Hurriyat leaders to engage in peace talks.
Singh said that the Parliament is serious about the Kashmir issue and wants peace in the Valley. "I am fully confident that the situation in Jammu and Kashmir will improve. There are no two ways about the fact that Jammu and Kashmir was, is and always will be an integral part of India," Singh added.
The delegation comprising 26 delegates from 20 different parties reached Kashmir on Sunday. The delegation members met with more than 300 people and held talks with all the stakeholders involved in the peace process in Kashmir.