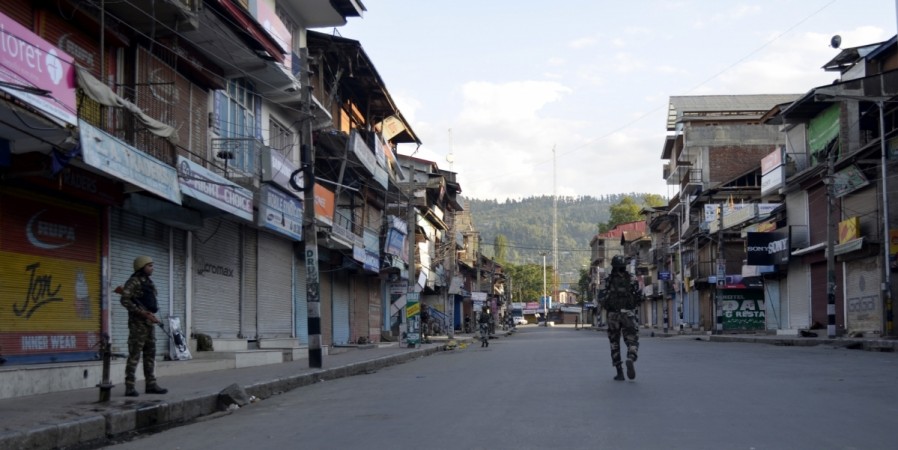 Curfew was reimposed in many major towns of Jammu and Kashmir on Friday, including several parts of Srinagar. The decision was taken to maintain law and order in the Valley ahead of the Friday prayers.
Kashmir has been hit by violence and normal life in the region remains paralysed for the 63rd day. At least 73 people have been killed and thousands have been injured ever since the unrest began in the Valley after the killing of Hizbul Mujahideen militant Burhan Wani by security forces.
"Curfew has been imposed in many parts of Srinagar city and major towns of the Valley as a precautionary measure in view of apprehensions of violent protests after Friday prayers," a police official said.
The official added that around 14 police station areas in Srinagar and other major towns in Kashmir including Anantnag, Pulwama, Kulgam, Shopian, Pampore, Awantipora, Tral, Baramulla, Pattan and Palhallan have been placed under curfew again. The official also said that the re-imposition of curfew means that there will be restrictions on the movement and assembly of people in these areas.
Normal life has been severely affected after separatists in the Valley called for a shutdown. Reports state that while business establishments, shops and petrol pumps remained shut during the day, certain market places in Srinagar opened in the evening on Thursday after a 12-hour relaxation in the strike was announced by the separatist groups.
These separatist groups have also extended the date of the shutdown till Sept. 16, 2016, which means even the schools, colleges and other education institutions would remain closed until then.
An all-party delegation led by Union Home Minister Rajnath Singh had arrived earlier this week to talk to the associated parties for peace and calm in the region. Although the delegation succeeded in holding talks with many concerned groups, the Hurriyat leader refused any talks with the delegation. The meeting of the delegation did not turn out as planned and Singh is scheduled to go back to the Valley again for further talks.