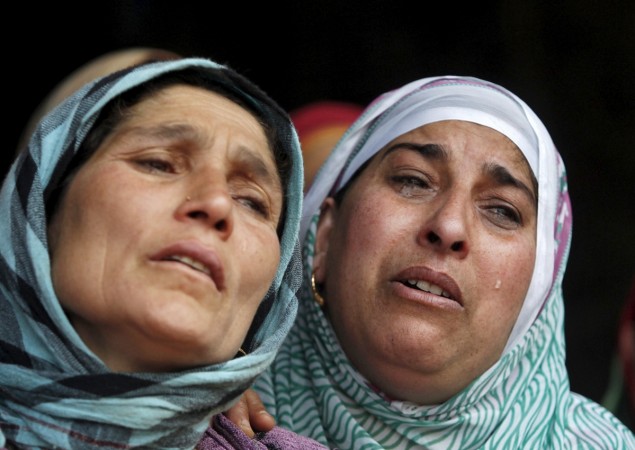 A teenager was killed in violent clashes in Jammu and Kashmir on Saturday after the police opened fire at a crowd that was protesting the arrest of separatist leader Masarat Alam.
The Class 10 student, identified as Suhail Ahmad Bhat, was killed when police fired at protesters in Narbal, on the outskirts of Srinagar.
The teenager's death is being blamed on excessive force by the security forces, who violated standard operating procedures, which allow the police to use non-lethal weapons to control crowds.
The police, however, have said that they were forced to open fire after protesters resorted to pelting stones and violence.
Some relatives of the 16-year-old boy have alleged that he was killed in cold-blood at point-blank range.
One of the teenager's uncles said that the security forces had detained Suhail before shooting him in front of the protesters at point-blank range.
"They detained him and held him on a roadside for a while. Later they shot him," the boy's uncle Tariq Ahmed Sofi said, according to The Associated Press.
The police have reportedly opened a case for murder for investigating the boy's death.
"We regret the unfortunate incident and extend our sympathies to the bereaved family. Preliminary enquiry conducted into the matter indicates that the forces deployed have acted in violation of the laid down SOP," the police said in a statement.
The killing brought hundreds of angry residents of Narbal village out on the streets in protest.
The protests, which began to condemn the killing of a youth in Tral by the armed forces earlier this week, grew violent on Friday after the arrest of Alam, who was recently released from prison.
The fresh protests were called by hardliners such as Hurriyat leader Syed Ali Shah Geelani and Mirwaiz Umar Farooq, both of whom have been put under house arrest.