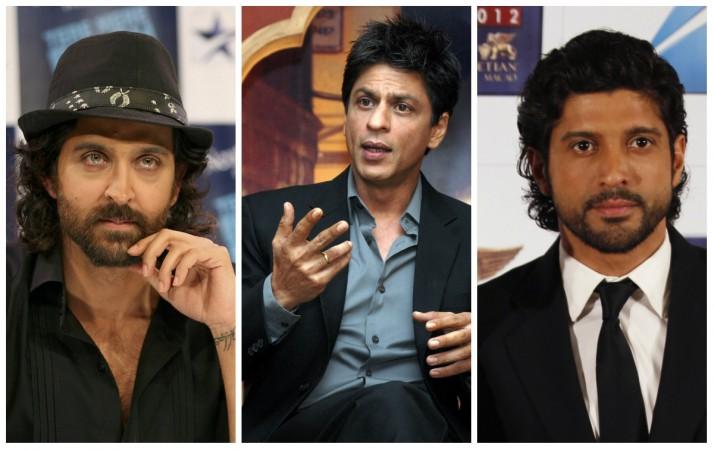 With the devastating Jammu and Kashmir floods wiping clean several lives, Bollywood stars have come together to raise funds and pray for the victims.
Superstar Shah Rukh Khan prayed for the flood situation to come under control and tweeted, "Hope and Pray the flood situation in Kashmir gets controlled sooner than soon."
Meanwhile, "Bang Bang" star Hrithik Roshan wrote an open letter to urge people to donate for the cause. Having shot numerous films at the valley, the actor recognises the kind of challenges residents face.
"Let's raise funds for the people of Kashmir together. Let's stand by our countrymen and do whatever we can to help them deal with their losses. We can help them gradually rebuild their homes and their lives. We CAN make a difference together," he wrote.
Associating with CARE INDIA, the amount raised will be used to make survival kits. Costing ₹5,000, each kit will contain, "Tarpaulin, Mats, Hygiene Kit(Soap ,toothbrush, toothpaste, sanitary Napkins & Disinfectants Soaps)and blankets," he added in his letter. The actor is looking at raising money for at least 200 such kits.
As of 10 September ₹2,54,883 has been raised.
Actor-director Farhan Akhtar too empathized with the people of J&K. "Thoughts are with all the families affected by the floods in Kashmir and wishing the rescue teams all the best in their efforts. #weR1," he noted. Additionall, senior actor Anupam Kher wrote, "Horrifying visuals of floods in Jammu & Kashmir. My prayers for everyone's safety and well being ."
Young star Varun Dhawan also tweeted urging his fans to contribute to the cause, "Kashmir is heaven on earth. Lets help our countrymen and this beautiful place. Pls contribute http://ketto.org/savekashmir."
Meanwhile, some of the stars have made an effort to spread awareness by tweeting emergency numbers on their twitter handles.