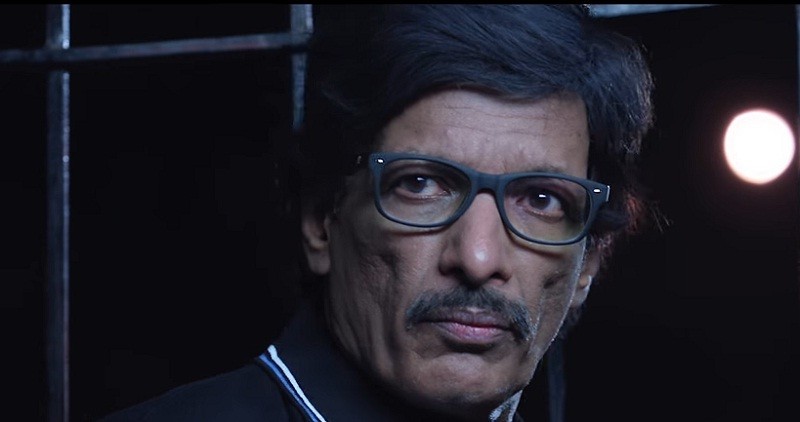 Legendary Kannada filmmaker and actor Kashinath has passed away on Thursday, January 18. He was 67. Reports say that he was suffering from Hodgkin's lymphoma and was taken to Sri Shankara Cancer Hospital two days ago after his condition had deteriorated.
He suffered a heart attack and died around 7.45 am. He is survived by his wife and two children (son Abhimanyu and daughter Amruthavarshini).
Abhimanyu has acted in a couple of films and was part of Celebrity Cricket League. Rare and unseen pics of actor Kashinath | Celebs Condole The death of Kashinath
His body will be kept at APS College for public to pay homage and the final rites will be performed as per the Brahmins customs in Chamarajpet crematorium.
Meanwhile, Sandalwood celebrities have mourned the death of the legendary director. Shivaraj Kumar, Upendra, Jaggesh and many other dignitaries have expressed their condolences.
Karnataka Chief Minister Siddaramaiah, former Prime Minister HD Devegowda, Union Minister Ananth Kumar are among the prominent politicians who have expressed their condolences.
Catch The Live Streaming of his Final Journey
His Journey in Films
His ambition to work in films took birth when he was pursuing his graduation in Bengaluru. Like many aspiring filmmakers, he did has to face hardship that aspiring filmmakers face in the initial stages as he himself turned producer with his first film with the support of his father.
As a result, he turned director and producer with Aparoopada Athitigalu in the year 1975 and he got a major break in Aparichita in 1978. The film was considered to be a trendsetter in Sandalwood and was also remade the film in Bollywood titled Be-Shaque.
ಕನ್ನಡ ಚಿತ್ರರಂಗದಲ್ಲಿ ತಮ್ಮ ವಿಶಿಷ್ಠವಾದ ನಿರ್ದೇಶನ ಹಾಗೂ ನಟನೆಟಿಯಿಂದ ಗಮನ ಸೆಳೆದಿದ್ದ ಹಿರಿಯ ಕಲಾವಿದರಾದ ಕಾಶೀನಾಥ್ ರವರು ಇಂದು ನಮ್ಮನ್ನು ದೈಹಿಕವಾಗಿ ಅಗಲಿದ್ದಾರೆ. ಈ ದುಃಖವನ್ನು ತಡೆದುಕೊಳ್ಳುವ ಶಕ್ತಿ ದೇವರು ಅವರ ಕುಟುಂಬ ಹಾಗೂ ಅಭಿಮಾನಿ ವರ್ಗಕ್ಕೆ ನೀಡಲಿ.#RIPKashinathaSir pic.twitter.com/gtCtkMIXv2

— Darshan Thoogudeepa (@dasadarshan) January 18, 2018
In his career, Kashinath has directed successful films like Anubhava, Avale Nanna Hendthi, and Anantana Avantara. Under other directors, he was part of some of popular films like Love Training, Avane Nanna Ganda and Poli Kitti .
He shot to fame with his unconventional subjects and made films that were considered taboo in Kannada film industry. His popularity reached its peak in a matter of a few years and his double-meaning dialogues laced with his unique mannerisms ensured that his flicks keep the cash registers ringing at box office.
However, his popularity started diminishing as people started getting bored of movies with same template. Nonetheless, Kashinath introduced many talents to Sandalwood that include Upendra, Gurukiran, Sunil Kumar Desai, etc.
He returned to acting with last-year hit film Chowka and 'Appa, I love you appa' track had become one of the biggest chartbusters of the year. The song can be watched below:
This is a breaking news and we bring you more updates on this. Stay locked.