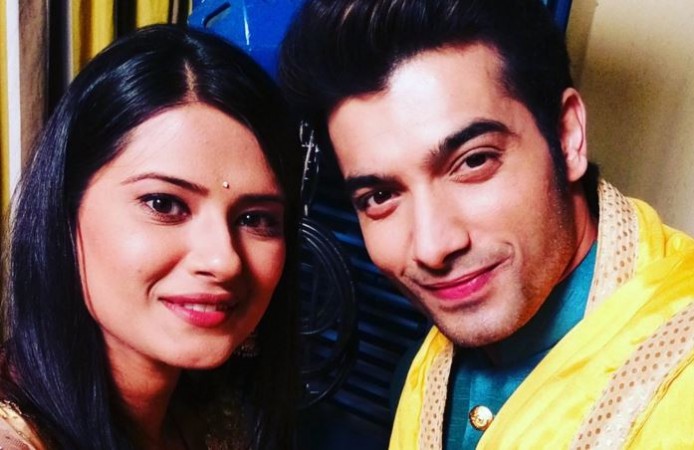 The viewers of Colors' reincarnation drama "Kasam Tere Pyaar Ki" will soon witness a major twist in the storyline when Kratika Dheer's (Tanushree) stint on the show will come to an end.
While the audition for the role of new Tanushree is going on in full swing, a Tellychakkar.com report said that Shivani Tomar, was likely to replace Kratika on the show.
As per the storyline, Rishi (played by Ssharad Malhotra) and Tanushree will meet with an accident, resulting in the death of Tanushree. After the incident, the show will take a time jump and Tanushree will be seen reincarnated as a new woman (likely to be played by Shivani), who will eventually fall in love with Rishi.
The piece of news might disappoint fans of Ssharad and Kratika, who loved their amazing on-screen chemistry. However, it should be mentioned that the storyline of "Kasam Tere Pyaar Ki" has not been altered and that Kratika was aware of her short stint on the show.
Earlier, there were reports that Krystle D'Souza would be replacing Kratika. However, if the latest report is to be believed, it appears that the role finally went to Shivani, who was last seen in "Hum Apke Ghar Mein Rehte Hai."
"Kasam Tere Pyaar Ki" is an eternal love story of Rishi and Tanushree. The plot of the show revolves around Rishi, who falls head over heels in love with Tanushree, but a tragedy strikes the couple even before they fulfil their dream of being together.
In other news, Ssharad and Kratika made headlines a few months ago, when they were warned for their inappropriate behaviour with the production unit as well as the media. Kratika had reportedly shooed away a media person present on the sets, claiming that their presence disturbed her work. Ssharad, on the other hand, was warned as he had been losing his temper with his unit members.