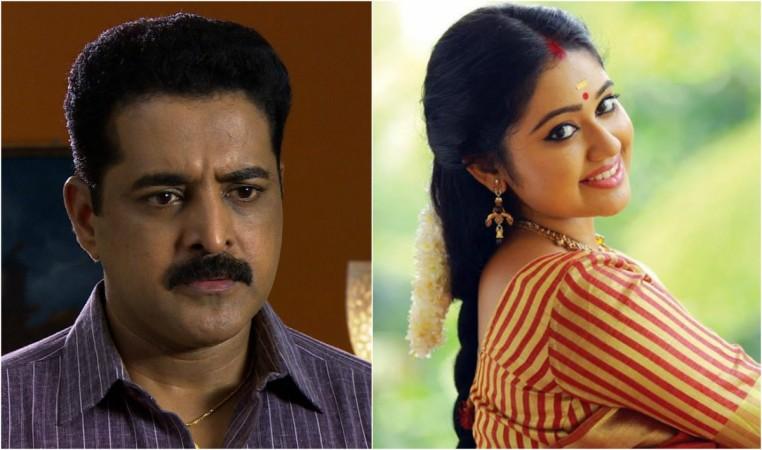 Meghna Vincent and Kishor Satya are two familiar actors for the television audience in Kerala for their performances in the Malayalam serials Chandanamazha and Karuthamuthu, respectively.
Recently, Kishor had announced via his Facebook page that he is no more part of the popular serial. However, rumours had it that he was removed from the cast after the actor increased the remuneration. Now, the Oozham movie actor has opened up on the matter and clarified on why he left the team of Karuthamuthu.
"For the past 2.5 years, the story of Karuthamuthu was revolving around the characters Dr Balachandran, Karthika and their daughter Balachandrika. But now the story has changed from them, and I decided to quit as the character I portray doesn't have much relevance anymore. Whenever a person quits from a serial, people often tend to connect negative news, and I request not to do so," thanking all the viewers for immensely supporting him, Kishor told Vanitha.
Meanwhile, Meghna is also said to have quit the serial Chandanamazha, in which she plays the character Amrutha. Soon, rumours were doing the rounds that she was removed by the producers due to her "behaviour" at the shooting sets.
The actress has also come forward clearing the air in an interview to Vanitha. "I was not removed from the serial. Since I am getting married on April 30, I wanted to take a long break, and when I was denied to take leave, I had no other option that to quit as there are a lot of things to be done before the wedding. I will be back to acting after three months, and have committed to a new project. I do not like to respond to the fake news spreading against me, as this is quite common on social media."
Meghna is getting married to Don Tony, who is the brother of television actress Dimple Rose. The couple got engaged in a grand ceremony on April 22, and will be entering the wedlock on April 30.