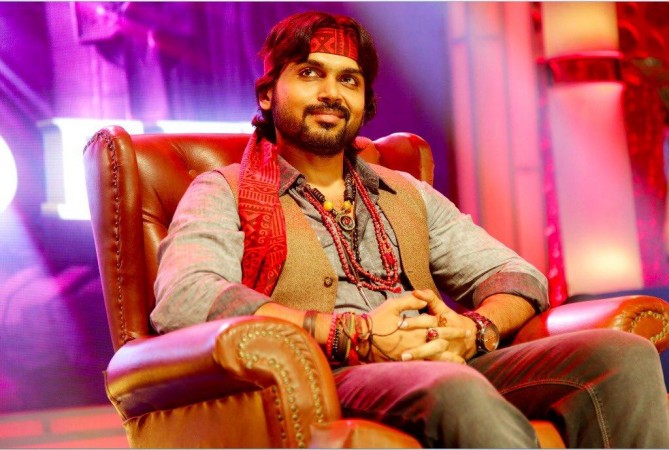 The trailer of Karthi's much-awaited movie Kaashmora has been released on Friday, October 7. The video gives glimpses at the lead characters, visuals, actions and other attractive elements in the upcoming movie, which has been simultaneously made in Tamil and Telugu with an estimated budget of over Rs 50 crore.
The makers have unveiled both the Tamil and Telugu versions of the trailer. It is an intriguing video that gives an outline of the overall content in Kaashmora. Karthi will be seen in a triple-role in movie. He plays the role of a warrior, black magician and the third character is yet to be revealed. Nayanthara will be seen as a deadly queen Ratna Mahadevi
The trailer has highly impressed the viewers with its brilliant visuals. People have also liked Karthi's warlord and sorcerer's avatars along with Nayanthara's looks. Without giving away much about the storyline, the clip manages to increase the curiosity levels of the viewers about the flick.
The Audio
The audio of Kaashmora will be also released on Friday. The music is composed by Santhosh Narayanan, who has been consistently delivering hit songs. Think Music has acquired the audio rights of the bilingual film.
Kaashmora is a supernatural historical thriller film written and directed by Gokul. The shooting of the movie began in the first week of May 2015 and the film has been in production for over a year and half. The flick reportedly comprises 80 minutes of VFX scenes and the makers have used the 3D Face scan technology, which is being used for the first time in a south Indian movie.
Omni directional cameras are used for the shooting of Kaashmora. The art direction team has erected 17 sets in and around Chennai to make simultaneous filming process possible, in turn saving time.
Om Prakash is the cinematographer, while VJ Sabu Joseph has handled the editing department. The bilingual movie is jointly produced by SR Prakashbabu and SR Prabhu.