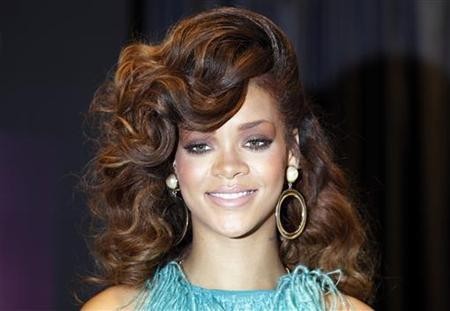 Karrueche Tran does not want things to get ugly between her and Rihanna. Chris Brown's girlfriend recently walked out of the Greystone Manor nightclub in Los Angeles as soon as she learnt that RiRi was also present at the club.
Rihanna is a regular at the Greystone nightclub and she has effectively put the west Hollywood hotspot on the map. Tran and her crew immediately left the club as soon as the 25-year-old "Diamonds" singer arrived.
"Rihanna wasn't about trouble or drama and homegirl (Karrueche) knew that and did the best thing she could for her and her friends - and that was to bounce, immediately." HollywoodLife quoted a source.
Regarding RiRi's regular appearance at the club, the source stated: "Everybody in town knows Rihanna helped Greystone gain its popularity, that's her home away from home. She's royalty there. No disrespect but other people need to know their place and all will be well, as evidenced by last night."
Perhaps Tran made a wise call, by avoiding a confrontation with Rihanna. Fans would know that Brown dumped Rihanna for Tran. And though RiRi might be cuddling up to Drake now, she might not have liked a clash with the Vietnamese beauty.
Reports further suggested that RiRi chilled out with her friends at the club and even had a few drinks, in spite of the rumors that she is pregnant.
"Of course she was [drinking]. What else would you do in a club? She didn't get sloppy, however. She kept it cute and classy and had just a few lemon drops, you know, something to take the edge off," the source further added.
Rihanna will be next seen performing live on 7 August at Rose Bowl, Pasadena, CA.