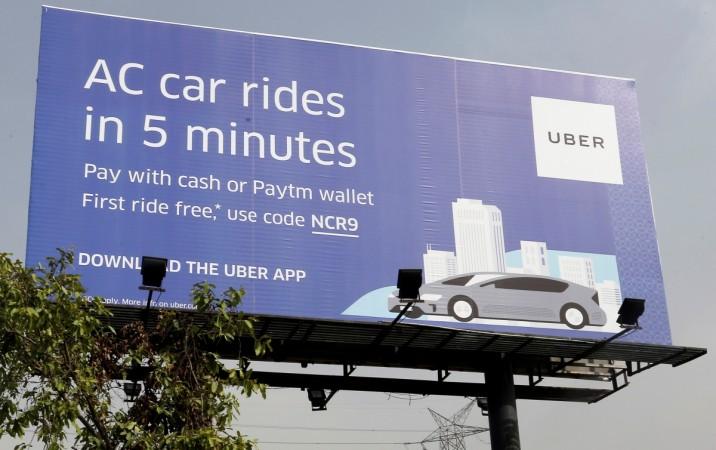 Taxi aggregators such as Uber and Ola are staring at being thrown out of business in Karnataka in view of the state government insisting that such operators must possess a licence to ply their vehicles in the state.
Karnataka is one of the lucrative markets for cab-hailing services, especially Bengaluru (Bangalore). A mandatory permit would deprive the companies of surge pricing and compliance with maximum fare fixed by the state government, according to the Business Standard.
"Web-based aggregators had to obtain licences to operate cabs and taxis. But many aggregator companies have not obtained licences, but are operating such cabs. This is a gross violation under sec-93 r/w 193 of the Motor Vehicles Act. Hence, companies which have not obtained licences from the concerned authority should stop operations with immediate effect otherwise strict action will be taken against such operators," the state transport department said last Saturday, reported the Mint.
The statement follows from the Karnataka On-demand Transportation Technology Aggregator Rules 2016 notified last month.
The fare stipulated by the Karnataka government is Rs.19.50 per km for air-conditioned taxis and Rs. 14.50 for others, according to the Business Standard.
The news could have a cascading effect on cab drivers who are already complaining of harassment by transport department officials. Last Saturday, they protested in Bengaluru, saying the department was targetting them instead of the companies.
"I have attached my vehicle with Uber for almost two years. On Thursday, my vehicle was seized by the RTO officials in HSR Layout. The drivers and vehicle owners are caught in the fight between aggregators and the transport department. If the department wants to take action, why cannot they directly take action against the aggregators?" Bangalore Mirror quoted a driver as saying.
Last month, the Delhi government also had said that the two cab services were operating in the city "illegally" since they did not have any valid permit to operate.
"The alleged unlicensed aggregators, namely Ola and Uber, are operating illegally as their applications for a licence were rejected by the transport department vide order dated June 28, 2015," the Delhi government told the Delhi High Court in an affidavit on April 24, according to the Times of India.