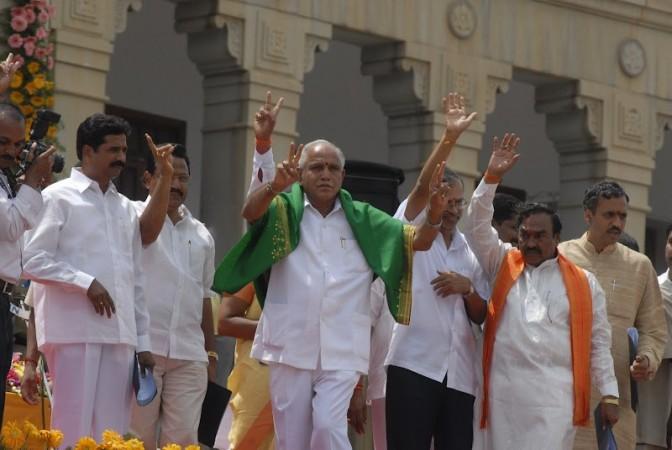 If the latest reports are to be believed on the internal faction for power in the BJP government in Karnataka, B.S.Yeddyurappa has been promised with the chief minister's post.
Sources close to the BJP camp said that Yeddyurappa would be reinstated as chief minister in Karnataka in first week of April. However, for now, the party high command had managed to persuade Yeddyurappa and Sadanda Gowda's supporters to hold their horses for now.
Yeddyurappa ferried almost 50 of his loyal supporters to a resort in the outskirts of Bangalore earlier this week, demanding the chief ministership. That ignited the fear of possible political turmoil in Karnataka in the minds of party leaders.
Following this event, the bosses in the capital had summoned both Yeddyurappa and chief minister Gowda to New Delhi for talks Wednesday.
Gowda, denying speculations about change in leadership, maintained that the party seniors were happy with his administration and assured of no change in the government at this situation. However, things have turned conversely to Gowda's beliefs.