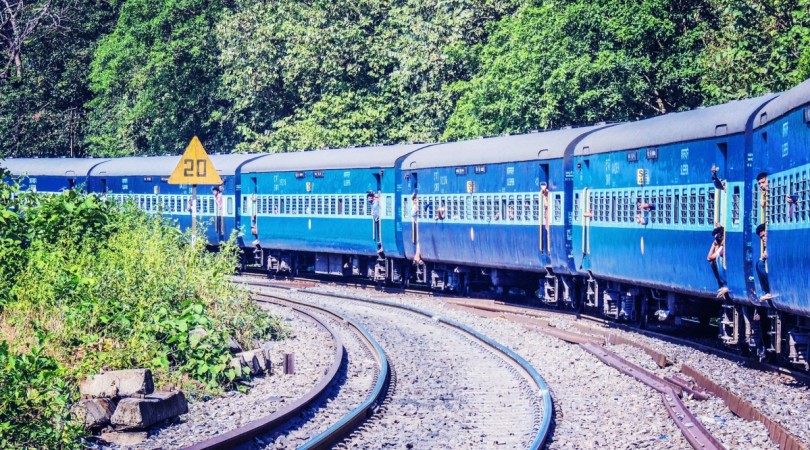 A train, with hundreds of passengers on board, was "confiscated" at the Harihar station in Karnataka's Davanagere district on Monday morning.
The train was stopped in its tracks for almost two hours, after a court ordered the confiscation of the train, following the railways' failure to compensate a farmer whose land was taken over in 2006 for a railway project.
The 62-year-old farmer, AG Shivkumar, was owed a compensation of Rs 38 lakh by the railways, but he has not received the amount until now. The railways had acquired farmlands of hundreds of farmers in a 100-km stretch between Chitradurga and Rayadurga in 1991. However, out of 300 farmers, around 100 are yet to receive compensation for their lands.
Senior divisional magistrate Subhash Bandu Hoskale of Harihar ordered the attachment of the train after the railway authorities failed to compensate Shivakumar for his land that was acquired for the Harihar-Kotturu railway line.
Considering the delay in the train's schedule, a senior railway officer told the court staff that he needed some time to compensate the farmer. However, since Shivakumar wanted an assurance of compensation in writing, the court staff released the train only after a written statement to the effect was given by the railway official. The official wrote that the aggrieved farmer would be compensated in a week.
"The local court ruled in my favour in 2015, but the compensation is yet to reach me. I'm suffering from heart ailments and I've spent a substantial sum on court battles against the railways," Shivakumar was quoted as saying by the Times of India.
The incident left the stranded passengers in the train fuming, and many of them deboarded the train with their baggage and took buses towards Bengaluru.
Reports state that this is a second such incident to have taken place, when a train has been stopped to force the railways to compensate farmers who lost their land to a railways project. Earlier this year, a similar incident was reported in Himachal Pradesh.