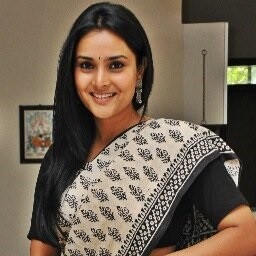 The revised list of the Karnataka State Film Awards for 2010-2011 was announced on Friday.
Earlier, actress Priya Hassan and producer Basant Kumar Patil had filed a complaint about irregularities in the selection of awards for the year 2010-2011. Following the complaint, the state government dissolved the previous committee that chose the winners and also withdrew the awards.
On Friday, the revised list of winners of 2010-2011 was announced. Kannada actor Puneeth Rajkumar has won the best actor (male) award. The actor has retained his name from the previous list, but has bagged the award for a different film. Earlier, he was announced the best actor for his performance in "Prithvi", but the revised list acknowledges his performance in the film "Jackie."
Actress-turned-MP Ramya has bagged the best actor (female) award for her role in "Sanju Weds Geetha." In the previous list, actress Kalyani was awarded in that category for her performance in "Suicide."
Apart from Kalyani, few others who have been deprived of their awards include Ramesh Bhatt, Vijayalakshmi Singh, technicians including cameraman Satya Hegde, editor Jo Ni Harsha, music director Gurukiran and lyricist Dr H S Venkateshamurthy, reported Chitraloka.
Veteran film director Bhargava has been honoured with the Puttanna Kanagal award for his achievements in cinema. Ambareesh has bagged Dr Vishnuvardhan award, while S Shivaram has been chosen for Dr Rajkumar award.
Below is the list of winners
Best Actor: Puneeth Rajkumar ("Jackie")
Best Actress: Ramya ("Sanju Weds Geetha")
Best First Film: "Magiya Kala" (Director: Shivarudraiah)
Best Second Film: "Thamassu" (Director: Agni Sridhar)
Best Third Film: "Manasa" (Director: Kodlu Ramakrishna)
Best Regional film: "Byari" (first Beary language feature film)
Best Children's film: "Ondooralli"
Best Music Director: Jayashree Aravind for "Ondooralli"
Best lyrics: "A Bangaru" for "Kalgejje"
Best play back singer (Male): Ravindra Soragavi for "Puttakkana Highway"
Best Female playback singer (Female): Raksha Priyaram for "Ondooralli"
To check the entire new list of winners, click here.