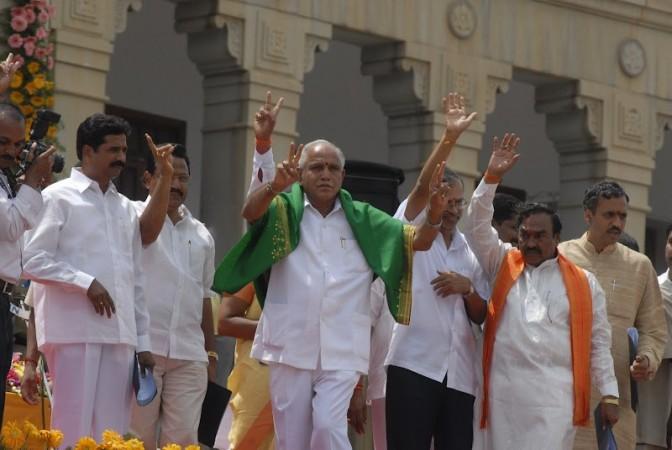 Former Karnataka chief minister B.S. Yeddyurappa Wednesday appeared to have softened his stand on reinstating him as chief minister.
While talking to reporters in Bangalore Wednesday, Yeddyurappa said, "I'm in touch with Nitin Gadkari, Arun Jaitley and other senior BJP leaders. I will be going to Delhi as they have asked me to come. I believe that they will be taking a decision after the budget. I've not set any conditions. I'll abide my party's decision."
Earlier, he had refused to leave the state and asked the leaders to meet him in Bangalore.
Yeddyurappa agreed to wait for the party's decision till the state budget session gets over that began Tuesday.
Noting that Yeddyurappa's perseverance in his latest bid to reclaim his chief ministership, many assumed that it might throw the BJP government in Karnataka into a political turmoil.
To demonstrate his immunity in the House of 120 BJP members, the former chief minister had ferried almost 50 of his supporters to a resort in the outskirts of Bangalore, literally threatening to bring down the first BJP government in the south.
It could be mentioned that Yeddyurappa, being a strong leader of Lingayat community, played a pivotal role in bringing the BJP to power in Karnataka.
Meanwhile, Chief Minister DV Sadananda Gowda presented his maiden budget Wednesday.