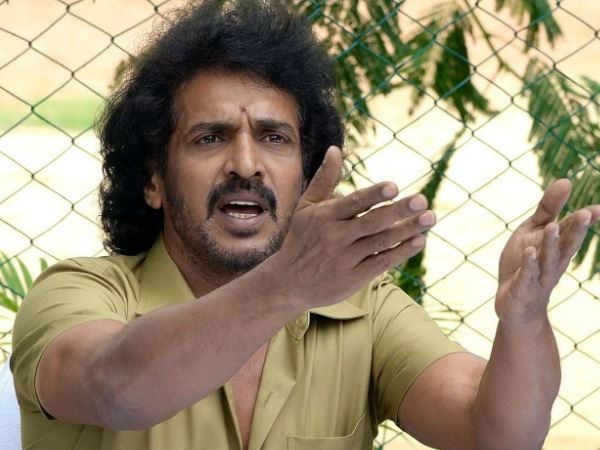 Kannada actor Upendra has announced the name of his political party on Tuesday, 31 October, at Gandhi Bhavan in Bengaluru. Karnataka Pragnyavantha Janata Paksha is the name of the Real Star's political outfit.
Upendra earlier in August announced that he would be taking a plunge into politics. On Tuesday, he briefed the media about the party's objectives and aspirations.
Speaking on the occasion, Upendra stated that anybody willing to bring change in the society can join their party. The primary motto of the Karnataka Pragnyavantha Janata Paksha is to provide good education, health and infrastructure for the citizens.
Upendra said, "People in this country should not be worried about their health and I feel every citizen should get a health insurance. Likewise, education should be free for all and we need better infrastructure." He says that this country requires smart villages like how Narendra Modi wants to build smart cities.
"People in villages should not turn towards cities for better livelihood and they should get everything in their place itself," he added. He said despite having so many talented people, we as a system are creating more labourers whose efforts are only making foreign countries richer.
Upendra reiterated that he wants to replace the modus operandi of the current day political system with 'Prajakeeya' which sincerely aims to create public servants rather than leaders who take the citizens for granted.
"We have around 50-60 candidates and I want to be their brand ambassador," he added.
A website and mobile app will be launched on November 10 which will allow people to share their ideas and problems.
Mahesh Gowda, an activist who unsuccessfully contested the last assembly election, had 'Karnataka Pragnyavantha Janata Paksha' name already registered for himself. However, he decided to give away the party name to Upendra once he realised that their objective is the same. Earlier, it was rumoured that Uthama Praja Party was the name of Upendra's political outfit.