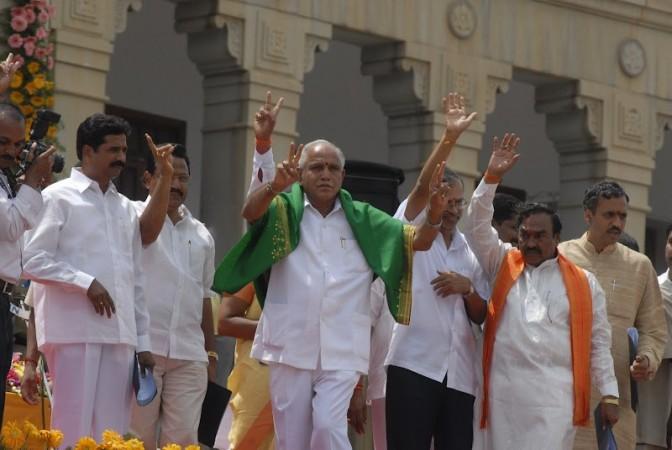 The 48-hour deadline set by former chief minister B.S. Yeddyurappa ended Tuesday, but the Bharatiya Janata Party (BJP) is not giving in to his demands.
On Sunday, Yeddyurappa siphoned off as many as 50 of his loyal supporters to a resort in the outskirts of Bangalore, demanding to reinstate him as the chief minister of Karnataka.
The former chief minister is running the risk of bringing down the first BJP government in the south. Claiming majority of support in the 120-member assembly house, he's literally holding central leadership to ransom.
BJP leaders are urging Yeddyurappa to have some patience, but the embattled leader and his supporters are not ready to settle down for anything less than the chief ministership.
Meanwhile, Karnataka budget session is all set to begin Tuesday even as the BJP government is in political turmoil. The budget session in state assembly will last till March 30 and chief minister DV Sadananda Gowda is set to table his maiden budget March 21.
The Gowda cabinet might collapse before presenting the budget if all supporting MLAs of Yeddyurappa put down their papers, in case BJP high command fails to meet the latter's demand.
On the other hand, the opposition parties - Congress and Janata Dal (Secular) - might draw the political leverage over the ongoing internal faction in BJP by moving no-confidence motion.