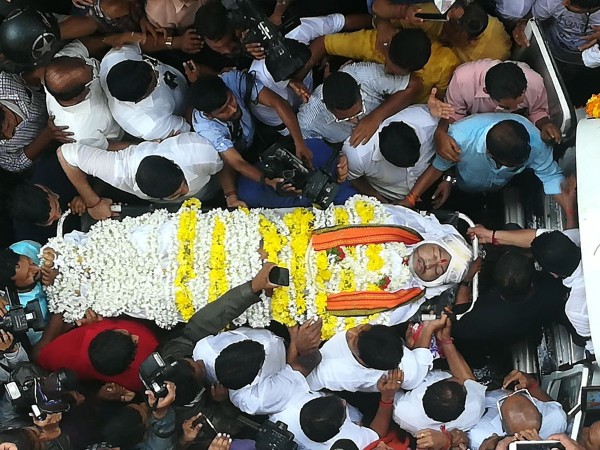 The murder of a Rashtriya Swayamsevak Sangh (RSS) worker and the subsequent stabbing of three other people in the Dakshina Kannada district of Karnataka has raised political tensions there, with both the Congress and the BJP looking to gain electoral mileage from the move.
The Assembly elections in Karnataka are due in 2018, and the BJP is eyeing the opportunity to once again make it to power in a state in South India, the one bastion it has failed to conquer so far.
The stage is already set for the elections, with the Congress having named current Chief Minister Siddaramaiah and the BJP choosing BS Yeddyurappa as their chief ministerial candidates.
Stabbing and murder
Political tensions have been simmering in Karnataka for quite some time, and Dakshina Kannada and Bantwal within it have been on the boil.
What added fuel to that fire was the stabbing of Sharath Madivala in Bantwal on the night of July 4, as he was preparing to return home after closing for the day the laundry service he ran.
Bantwal, an RSS worker, was rushed to hospital, where he struggled to survive for three days before succumbing to his injuries on July 7. Even as this happened, the BJP and the RSS — its parent organisation — took to the streets to protest against the attack, and then the death.
Even his funeral procession was marred with violence, as people pelting stones were taken into custody by the police. Five people have since been arrested in connection with the case.
Politics over death
The police reportedly kept a tight leash on the law-and-order situation in Dakshina Kannada ever since the murder. However, that claim was brought into question when three stabbings were reported in the district.
Even otherwise, the blame game for the unrest has already begun between the political parties.
Although not directly addressing any individual or organisation, Siddaramaiah tweeted on July 10: "I urge all citizens in Dakshina Kannada district to maintain peace & not flare up communal tensions or indulge in violence of any kind." The needle was clearly pointed towards the BJP and the RSS.
Yeddyurappa took his time, but did hit back. A day after Siddaramaiah's tweet, the BJP leaders told reporters: "The communal violence in Dakshina Kannada indicates the complete breakdown of law and order in Karnataka under the Congress rule. To conceal his failure to maintain peace, Siddaramaiah is blaming the BJP and the Sangh Parivar for the violence."
It now remains to be seen whether Siddaramaiah manages to control the situation, or whether this festers into a bigger political war before the upcoming Assembly elections.