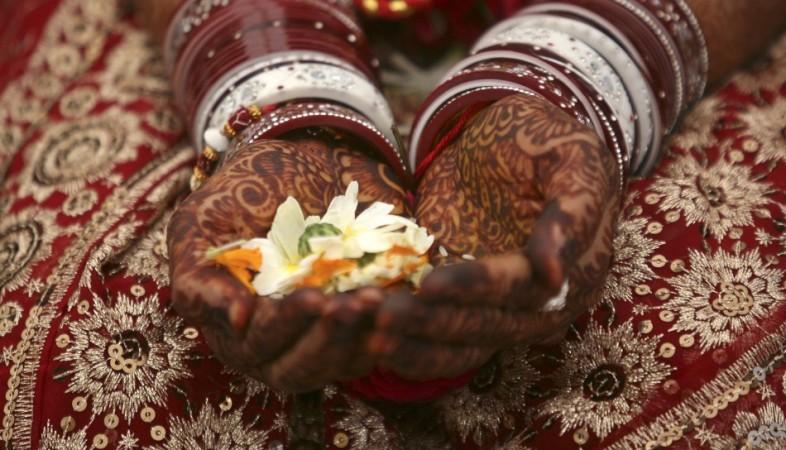 The daughter of a well-known Karnataka minister has reportedly severed ties with her parents and her husband with the Supreme Court's permission. The woman had earlier accused her family of forcing her to marry a man of their choice against her wishes.
The 26-year-old, whose name has been withheld and is just referred to as "X" in court records, had fled her parents' home in Gulbarga and gone to Delhi. She accused her family of torturing her to marry a man of their choice instead of her lover.
The woman then reportedly moved the Supreme Court while she was under the care of the Delhi Commission for Women, after which she was given police protection. She also told her counsel Indira Jaising that she wanted to come back to Bengaluru and pursue her master's degree but was worried that her family would harass her. However, the SC said that what she did and did not was up to her.
"You are an adult. You can go wherever you want and pursue whatever you wish to," the Times of India quoted a bench of Chief Justice Dipak Misra and Justices A M Khanwilkar and D Y Chandrachud as saying.
To this, Jaising clarified that X was worried as she also feared about her security. "Her brother, supported by her mother, had threatened to rape her," her counsel told the bench, to which the bench added: "She can go to any place she desires to. Parents or any family member of X, the husband or his family members, cannot create any obstacle in the path of the woman."
The bench also clarified that in case X feels threatened in any way, she is free to approach the area assistant commissioner of police any time who will then ensure that she is provided protection. The woman had earlier specified that she was physically and mentally tortured to get married to the man of her parents' choice and had received no help from the police despite filing a complaint.
However, the bench dismissed Jaising's plea that her marriage be declared void and said that if X wants her marriage annulled, she can file a petition to start the proceedings.
Meanwhile, senior advocate Basava Patil appeared for X's parents and told the court that there would be no threat to the woman from her parents or in-laws and that she will be given everything she needs, including her belongings and her educational documents and certificates.
"She need not apprehend anything. There will be no interference with her life from the parents. All things she desires will be given back to her," TOI quoted Patil as saying.
The apex court has directed the woman's parents to hand over all her documents and belongings to her through advocate-on-record Sunil Fernandes.