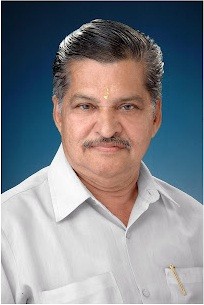 Karnataka Minister of Higher Education V.S. Acharya passed away at a private hospital on Tuesday. He was 71.
Dr. Acharya, was attending a seminar at Government Science College, Bangalore when he collapsed as he was walking towards the stage. He was rushed to Mallige hospital but breathed his last at around 1.00 pm. He was suspected to have died of massive heart attack.
He was one of the senior-most members of the Bharatiya Janata Party (BJP) in Karnataka and also served as Home Minister for a few years. He is survived by his wife, four sons and a daughter.