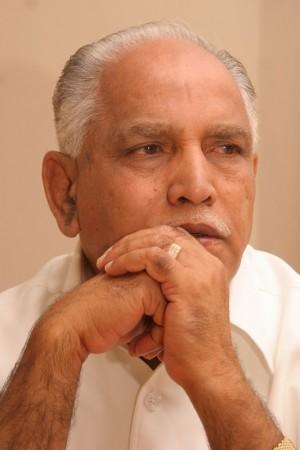 In a major setback for former Karnataka CM BS Yeddyurappa, the police have filed a forgery case against him and industries minister Murugesh Niran in the wake of a fresh land scam.
The Lokayukta court directed the police to file a criminal case against Yeddyurappa and Murugesh Niran, along with former principal secretary of commerce and industries VP Baligar, former Karnataka Udyog Mitra (KUM) managing director Shivaswamy and deputy director of KUM Gangadharaiah based on a private complaint.
The Lokayukta police have registered a case under the Prevention of Corruption Act, 1988. The Lokayukta court, meanwhile, has also directed the police to conduct a probe into the allegations against ministers named in the complaint and submit a probe report.
Alam Pasha, a city-based business man, moved the Lokayukta court alleging that he was allotted 26 acres of land in 2010 at the Global Investors Meet (GIM) to raise a hardware park in Devanahalli industrial area.
Later, he sought the records on the land sanctioned to him from the Karnataka Industrial Area Development Board (KIADB). However, the department concerned failed to furnish land details as requested by Pasha.
Following Pasha's demand for the land records, Murugesh Niran allegedly conspired a plan along with other officials. Accordingly they fabricated a letter with Pasha's forged signature on his company's letterhead requesting the cancellation of land allotted to him in Devanahalli.
Pasha oblivious of all these received a confirmation note to his residential address from the office concerned, saying that the land allotted to him has been withdrawn based on his request. Pasha moved the Lokayukta with a complaint and the information that he gathered through RTI.
Yeddyurappa alleged illegal de-notification case:
According to sources, the Karnataka High Court on Friday adjourned the hearing of anticipatory plea filed by Yeddyurappa and his relatives in connection with alleged land grab case against them. However, the bench has asked the CBI to look into their plea.
Yeddyurappa and his kin moved the Karnataka HC after a CBI court quashed their petition for bail on Wednesday.