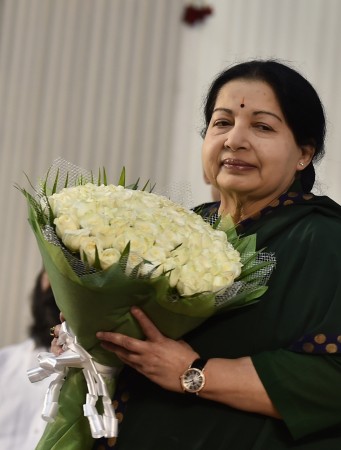 Tamil Nadu's ruling party AIADMK has called Karanataka government's decision to file an appeal against the High Court's verdict, acquitting J Jayalalithaa in the disproportionate assets (DA) case as a "shameful act".
"That a State government is going to appeal in an 18-year old case after the High Court had given its judgement following the completion of final arguments is a shameful act," AIADMK Tamil daily 'Dr Namadhu MGR' said on Tuesday in a front page article, PTI reports.
After a cabinet meeting on Monday, Karnataka Chief Minister Siddaramaiah directed Law Minister TB Jayachandra to file an appeal against Jayalalithaa's acquittal in the apex court.
The Tamil Nadu government is, however, confident that their Amma will once again prove her innocence.
"People of Tamil Nadu have no doubt that our Puratchi Thalaivi Amma will shine like gold refined in fire again by proving that she is innocent (in court of law) after stamping out conspiracies," the article said.
The article further stated that the Karnataka government's decision smacks "of political vendetta after listening to the voice of some (persons)," while terming it as a historic event "... which has not occurred so far (in judicial history where cases were transferred to another State)."
The party not only took on the Karnataka government in the article, it also mocked opposition parties DMK and PMK, which were demanding an appeal against Jayalalithaa's acquittal in the ₹66 crore DA case.
In the article, AIADMK referred to the two parties as "evil forces" and "lowlives", who they claimed were trying to grab the throne, taking advantage of legal actions against party chief as they were failing to defeat her in political contests.