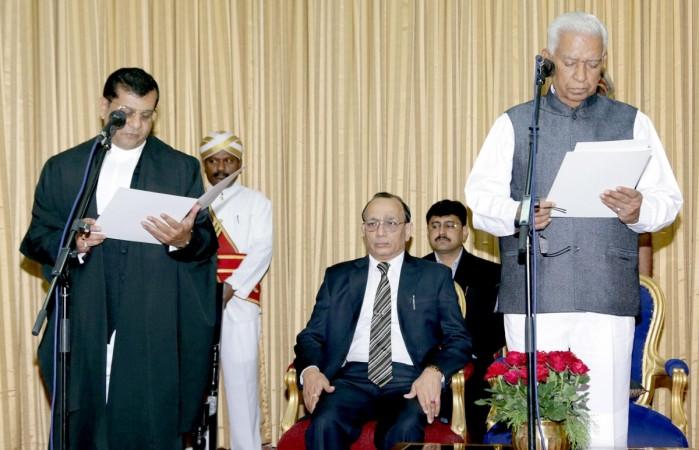 Karnataka Governor Vajubhai Rudabhai Vala sparked controversy when he walked off the dais while the national anthem was being played at the end of an official function at Raj Bhavan on Tuesday.
Vala, 77, walked down the stage after administering oath of office to Justice Raghvendra Singh Chauhan as judge of the Karnataka High Court. He failed to notice that the national anthem was being played instrumentally in the durbar hall, according to IANS report.
One of Vala's aides brought this to his attention when the Governor was already half way through the hall.
He then went back to the podium and joined others, including Karnataka High Court Chief Justice D.H. Waghela, Justice Chauhan and state chief secretary Kaushik Mukherjee, to mark the end of the ceremony.
While no one from governor's office has given any statement on Vala's lapse, a state official who was also present at the ceremony told IANS: "It was not intentional but happened on the spur of the moment. The governor did not mean any disrespect to the national anthem and he returned to the dais immediately after he was told about it".