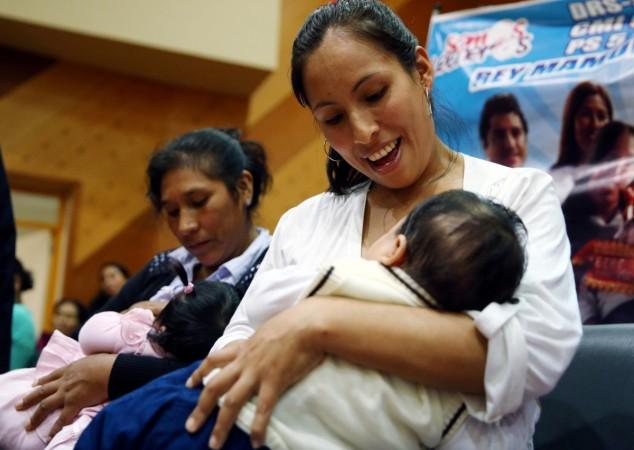 Karnataka got its first human milk bank with the inauguration of 'Amaara' in Bengaluru on Tuesday, October 10. Amaara Breast Milk Foundation had launched its first human milk bank in New Delhi a year ago in association with Fortis La Femme, World Health Organisation (WHO) and United Nation's Children's Fund (UNICEF). This is its second human milk bank in India.
The Amaara Milk Bank in Bengaluru is open to the donor mothers and the newborns in need of breast milk from Tuesday. This will be a boon for mothers who cannot breast feed their child due to lack of milk production.
Addressing the media after the inaugural event in Fortis Hospital, Bengaluru, Anika Parashar, the chief operating officer of Fortis India, thanked the Amaara co-founders Dr Raghuram Mallaiah and Dr Ankit Srivastava for initiating the idea of a breast milk bank.
Dr Raghuram assured that the milk collected from the donor's home would be later screened to check quality and processed before it is fed to newborns. The Amaara centre strictly adheres to European standards and procedures in collecting and keeping the donor's milk safe.

"In 18 months, we have had over 90 donor mothers and 700 litres of milk is already processed and has been provided to over 350 babies, both in government and private hospitals," said Dr Raghuram.
"The milk collected from the mothers is treated and screened," Raghuram explained. "This milk runs through different cycles in a machine and is pasteurised at 64 degree Celsius for over half an hour. Then the milk becomes clean and again it is kept in the cold storage because the texture would not be right to feed the babies. We ensure the milk is well sterilised before it is given to a baby."
"This is a new concept and we are yet to break the taboo amongst the mothers. We are encouraging mothers by educating them and creating awareness about this novel thing they can do voluntarily," Dr Ankit told International Business Times, India.
The Vice President European Parliament, Ryszard Czarnecki, termed this initiative a good effort in building relations between India and Belgium.
Ms Prathima Reddy, Director of La Femme, said: "This initiative is purely to help the premature babies and the mothers who cannot feed their own child, there is no money making in this."